Milton Neighbors vote on favorite Superbowl Commercials of 2019
This past Superbowl Sunday, Patriot's fans were treated to the sixth Superbowl win in the past 18  years.
Since the game was mercifully easy on our hearts, we decided to get Milton Neighbors' opinions of this year's Superbowl commercials. We asked…
🏈🏈🏈What's your favorite commercial of the super bowl? 🏈🏈🏈
Here were the top 10 results:
#1: NFL Dinner
The 100-Year Game
#2: Google Translate
100 Billion Words
#3: Washington Post
Democracy Dies in Darkness
#4: Stella Artois
Change Up The Usual
#5: Alexa with the dog & Harrison Ford
Not Everything Makes the Cut – Amazon
#6: Microsoft Ad with kids
We All Win
#7: The one of Tom Brady at the Adams Street Bridge with Giesle cutting the ribbon of the Grand Bridge Opening!
Editor's Note: We could not find this video at press time.
#8: Dietz Nuts
What a Fun Snack

#9: M&M's Ad
M&M'S Chocolate Bar Super Bowl Commercial 2019 (featuring Christina Applegate) – 'Bad Passengers'

#10: Bud Light / Game of Thrones
Bud Light x Game of Thrones Super Bowl Commercial – Joust

This was the vote!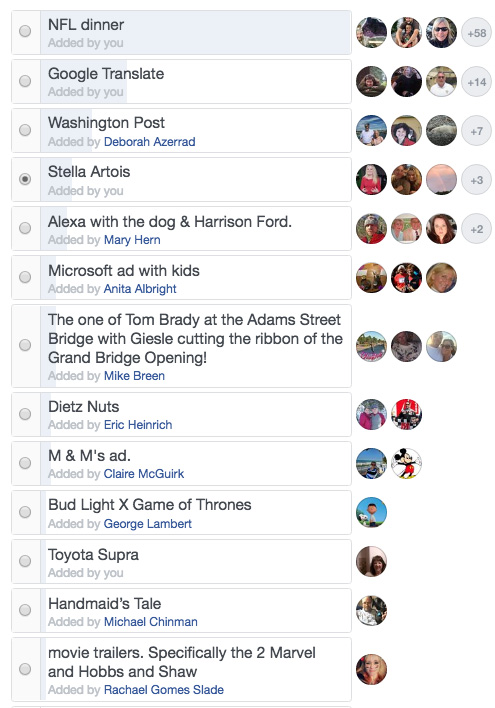 Disclaimer:
Miltonscene.com online polls are not intended to be a scientific sample of local opinion. Instead, they are a way for readers to share their views on the news with the Milton Scene and Milton Neighbors.
Respondents are not randomly selected, but select themselves to vote on a specific question or set of questions. In addition, while Miltonscene.com online polls are designed to allow only one vote per user, technically savvy users may find ways around this limitation. For these reasons, the polls are not presented as scientific surveys or as representative of the opinion of the general population of our readership areas, region or nation.