Random Review: Looking to entertain your kids with art classes, virtual museums & more?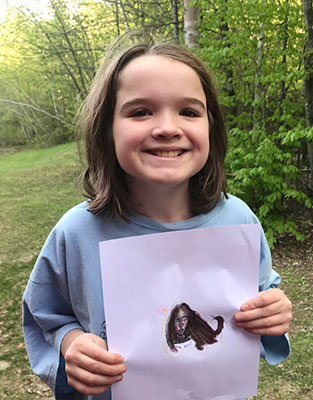 An ad for Outschool popped up on my Facebook feed recently, and I'm so glad I checked it out!
Outschool is a community marketplace of online classes for kids that are offered outside of regular school.
My 10 year old L-O-V-E-S all things art and drawing. An ad for an anime class popped up for me (man, HOW did they know my kid likes anime?). She's not the easiest kid to interest, but she jumped on the opportunity to take the class. Unfortunately, it was sold out for a few weeks, so instead she tried a Lichtenstein portrait class and absolutely loved it.
Before class, we were given a supply list, a link to the Zoom class, and an opportunity to test out Zoom.
She loved the class, and although it technically lasted 55 minutes, the teacher allowed the kids to stay on and chat with one another after the official class ended, which she really enjoyed. She's since drawn a few more Lichtenstein-inspired artworks!
My 13 year old will be trying out a "design your own house" course – basically an introduction to architecture – next week.
This is a really nice opportunity for kids to use isolation to try out something new.
Outschool offers a huge variety of subjects: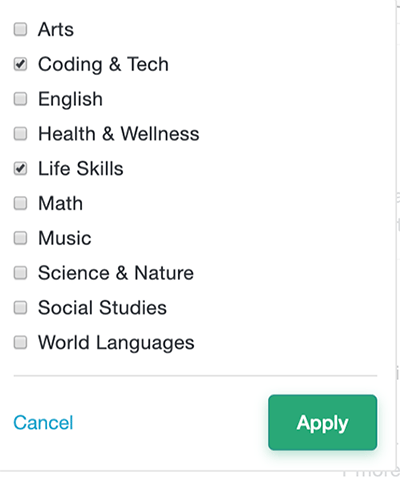 You can search for classes by age and type of class (one day, weekly, camp, etc.):
Outschool offers a variety of classes from ages 3-18.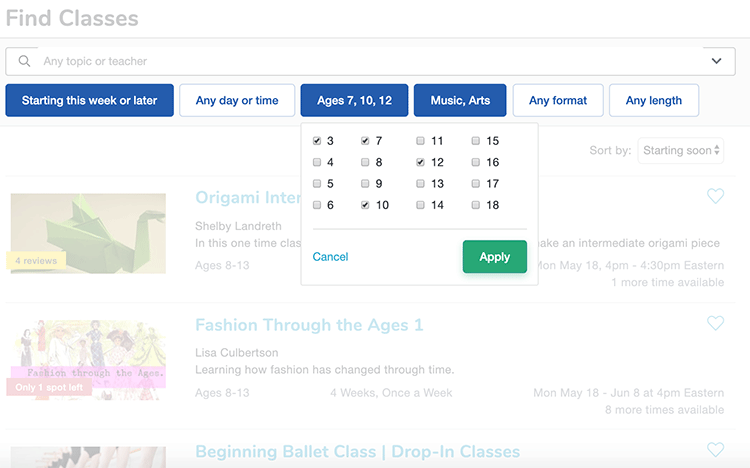 Summer camps:
Outschool also offers many summer camp options, ranging from academic…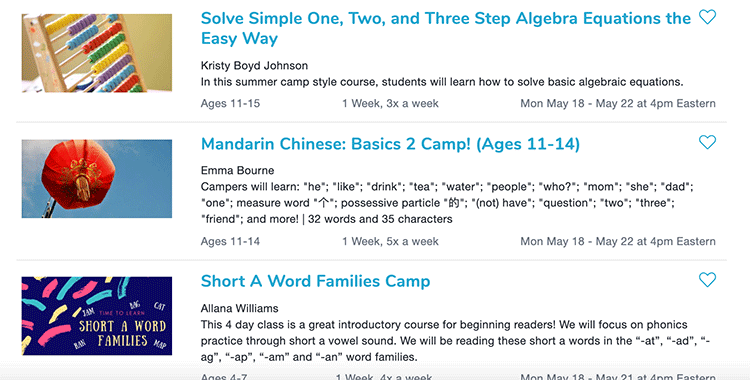 to creative and artistic: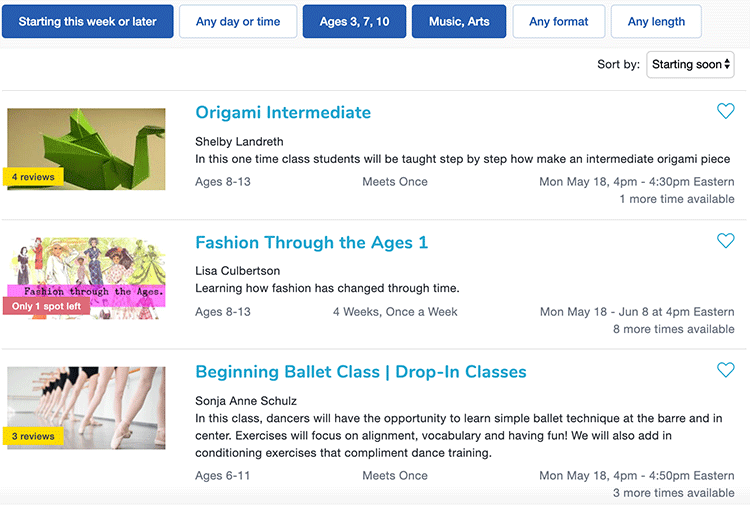 More about Outschool:
We help parents find and register for great classes that are offered outside of regular school. And we help teachers, both professional and amateur, manage and promote their classes to parents.  Our focus is on small-group, live online classes, though we support a variety of other formats as well.
---
Contributed by Melissa Fassel Dunn.
*This post may contain affiliate links. I receive a small amount of compensation when you purchase from these links, which I'll totally blow on the things that keep this parent of three sane.