Capital Construction offers seasonal savings on metal roofs!
Capital Construction has been the premier roofing contractor in Massachusetts for many years. We've proven that we have what it takes to connect homeowners with the best possible exterior fortifications for their homes.
We understand just how volatile New England's climate can be, which is why we offer the best options possible from the most trusted brands in the nation to ensure that your home is protected!
Metal Roofing by Capital Construction: Take advantage of our Seasonal Savings
Up to $2,000 off your new Metal Roof
0% financing with NO payments & NO interest for 1 full year!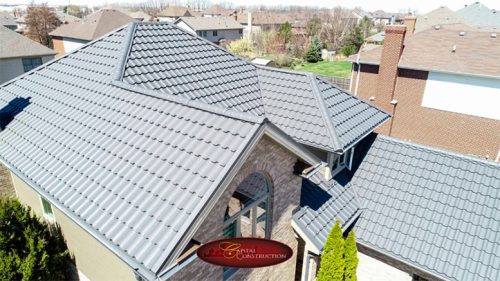 Benefits of Metal Roofing:
There aren't many types of roofing materials out there that bring unique benefits and perks with them, but metal roofing is an outlier. Metal roofing provides your home with a unique set of perks that will not only save you money in the long run but will save you repair costs as well! Check out some of the main highlights:
Metal roofing has a lifetime warranty of 50+ years, which is three times as long as other materials
Metal roofing is more resistant to extreme weather conditions. It's also more resistant to eroding, cracking, and shrinking, which are problems a lot of other materials have
Metal roofing increases your home's resale value by an average of 6% compared to asphalt
Metal roofing is low maintenance, solar friendly and provides superior roof ventilation
Metal roofing can also increase the aesthetics of your home! We can provide metal shingles in four different colors:
Raven Black
Canyon Red
Pacific Gray
Sierra Brown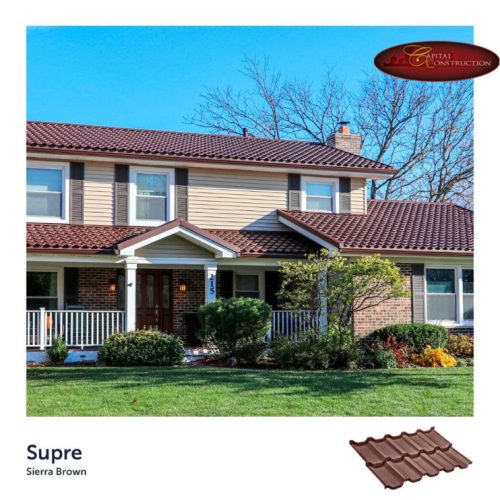 Made to withstand our New England weather – Mother Nature approved!
Will not rust or rot
Fire resistance
Can withstand wind and hail!
Lifetime Warranty!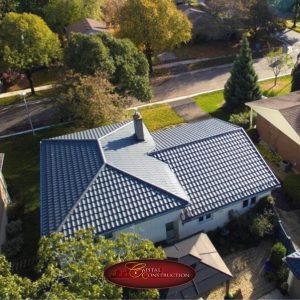 Call our office today to schedule your no obligation quote
Take advantage of our seasonal savings!
Up to $2,000 off your new Metal Roof
0% financing with NO payments & NO interest for 1 full year!