The Industry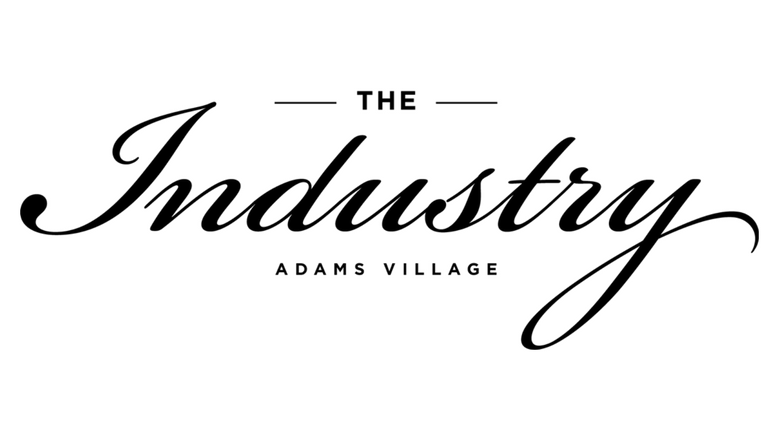 About The Industry:
The Industry restaurant, located in the heart of Adams Village, Dorchester, is the place that has it all! We take great pride in sharing our passion for food, drinks and enjoying time with family, friends, and colleagues. This warm and friendly restaurant features dark wood, rich tones, and plenty of light. A great place to sit, dine, and watch your favorite team!
The Industry seats 140-guests, with a semi-private dining room to accommodate functions that can easily be reconfigured into a number of different arrangements to meet the needs of your event. Whether it's a business meeting, private party, or family gathering, you will find we are committed to making your event a success!
We believe you will find the atmosphere inviting, the spirit generous, and the overall experience is one you won't forget.
Our knowledgeable staff is devoted to making your event at The Industry a success by bringing energy and professionalism to every occasion. Whatever you envision, we promise to work with you to ensure your event is a memorable time for you and your guests.
Reviews:
The Industry
Average rating:
2 reviews
Apr 15, 2018
Industry Restaurant Adams Village
So excited to share my fantastic experience at Industry the other evening! The décor is beautiful!! The music is trendy and played at a nice audible level. My cousin who lives overseas is here in Boston visiting. I've never been there before but thought we would give it a try as we've heard so many great things about Industry. We were greeted warmly by the hostess Ronnie who escorted us with nice conversation through out our short walk to our table.
The server Lindsey promptly greeted us with a lovely smile. She asked if we had any questions about the menu as we told her this was our first time at Industry. I can not say enough good things about our server Lindsey. She was so helpful and patient with us. My cousin has a few health issues and Lindsey although busy, took time to answer the many menu questions we had. Lindsey is a saint!!
Now I'd love to take the opportunity to share the food with you !!! Oh my goodness....the food is out of this world.....Simply Fantastic!!! DEVINE !!!! For appetizers we had Pear and Mascarpone Sacchetti and a Warm Mushroom & Asparagus Salad. DELICOUS!! For entrees my cousin had the Homemade Vegetarian Burger and I gorged on the Organic Brick Chicken!!! SO YUMMY!!! Portion sizes are very generous and priced reasonably. For dessert we shared the Cookie Plate...again FANTASTIC!! After having such a wonderful meal we decided to visit the bar and have a cocktail. The bar is beautiful! Our bartender Donna sure knows her cocktails!! I hade a Chocolate Espresso Martini, so smooth and chocolately my cousin had The Industry Sangria which she would not stop raving about! The Industry Restaurant in Adams Village is definitely a gem in the area. Can not wait for my return visit!! It is by far one of the best restaurants in Boston!!!
Apr 15, 2018
Best Valentine Meal EVER!
I had the swordfish and my fiancée had the flatiron steak. Every morsel was delicious, cream of the crop, top notch, we can't say enough about it. The staff, although very busy, were attentive and friendly, I have an allergy and Billy they took his time to explain what was suitable for my dietary restrictions. My first time to The Industry but certainly not my last. Looking forward to lunch opening in March.