Milton Scene Premium Business Listings

Businesses included in the Business Directory of the Milton Scene have the opportunity to upgrade their listing to premium.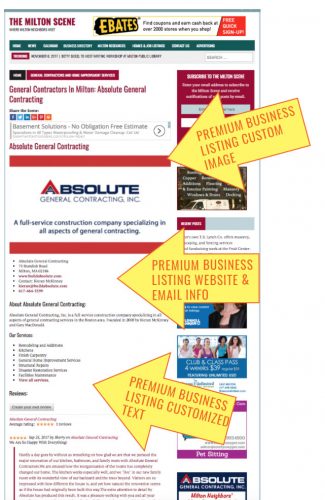 A Premium Business Listing Includes:
Listed at the top of the business category page in the premium section.
A link to your business's website.
A link to your business's Facebook page.
A link to your business's Twitter profile.
A link to your business's Instagram profile.
Up to 150 words describing your business (you need to provide this text).
Custom image (size: 777 px x 437 px) with your business name and/or existing logo.
One additional image permitted in listing.
Milton Scene Verified badge
Starred in business lists
Your business name in our Verified Premium Business listing directory.
For full details on this and all of our advertising, visit: www.miltonscene.com/advertise
Your business, listed at the top of your category:
Your premium listing stands out in lists, because:
It is at the top of the category page in the premium section, starred… and
It contains much more information, compared to a basic listing.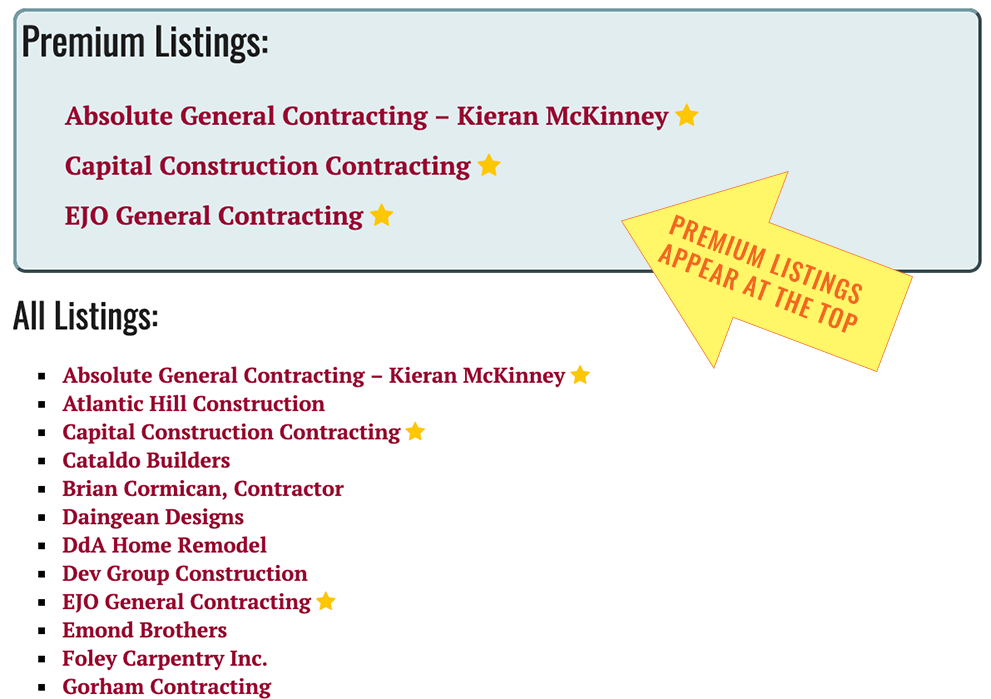 Optional additional Social Media Shout-outs also available!
Let us SHOUT OUT your business to the local community via our active social media channels!
More reasons to have a premium listing:
We respond to every Milton Neighbors Facebook group request with a link to The Milton Scene business directory: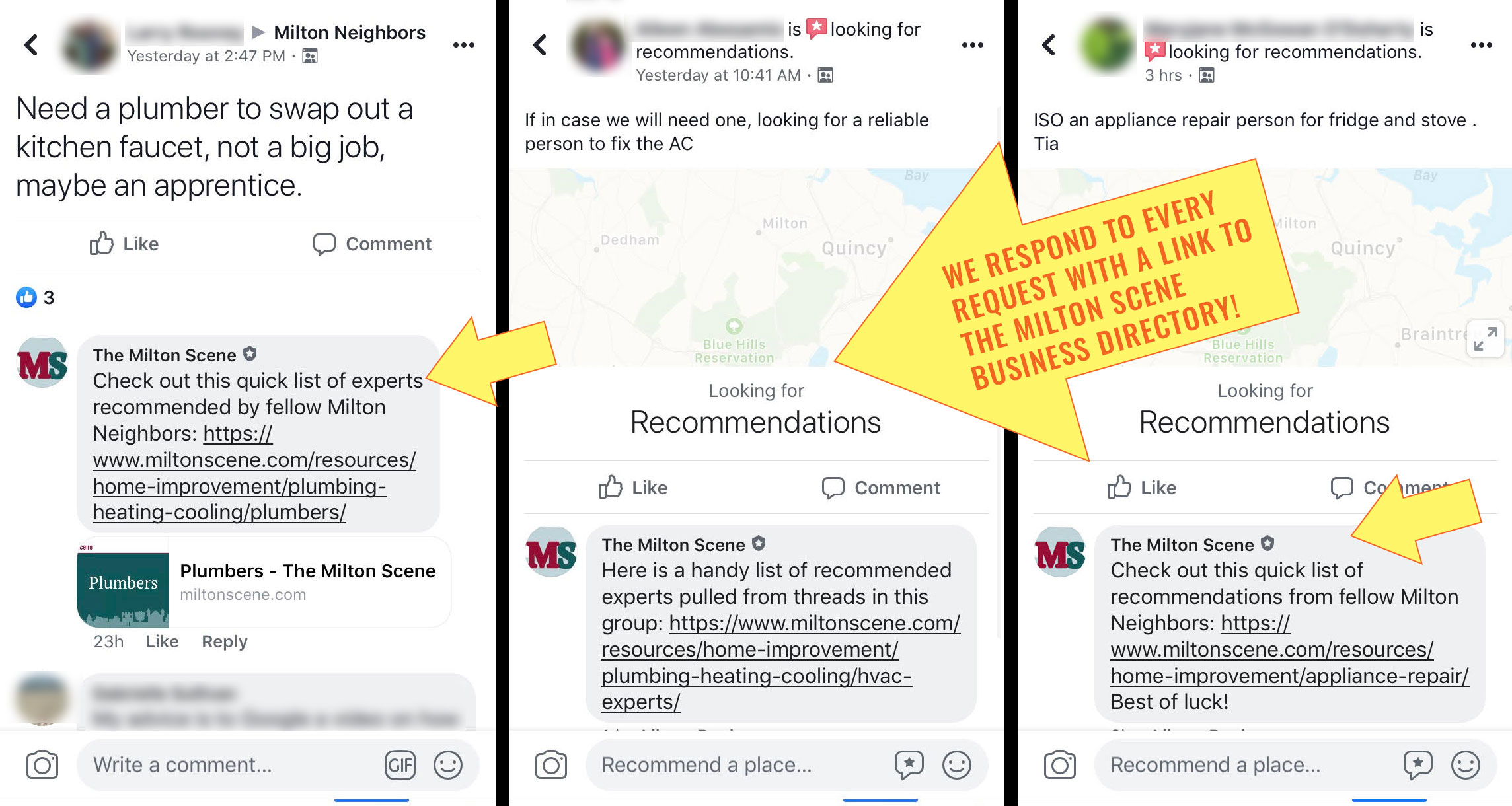 Get started today by filling out the form below:
Contact Us:
We can be reached via email at info@miltonscene.com or schedule a call with us to discuss your advertising strategy.
Renewals:
Business listings are auto-billed regularly at the original interval you order. Should you wish to discontinue your business listing or if you have any questions, please email info@miltonscene.com.
*pricing subject to change.
Free basic listings:
Free basic business listings are also available.
Sign up for your free basic business listing here.
---
More info about our Premium business listings:
Custom image and custom website, email and social media links included in premium listings: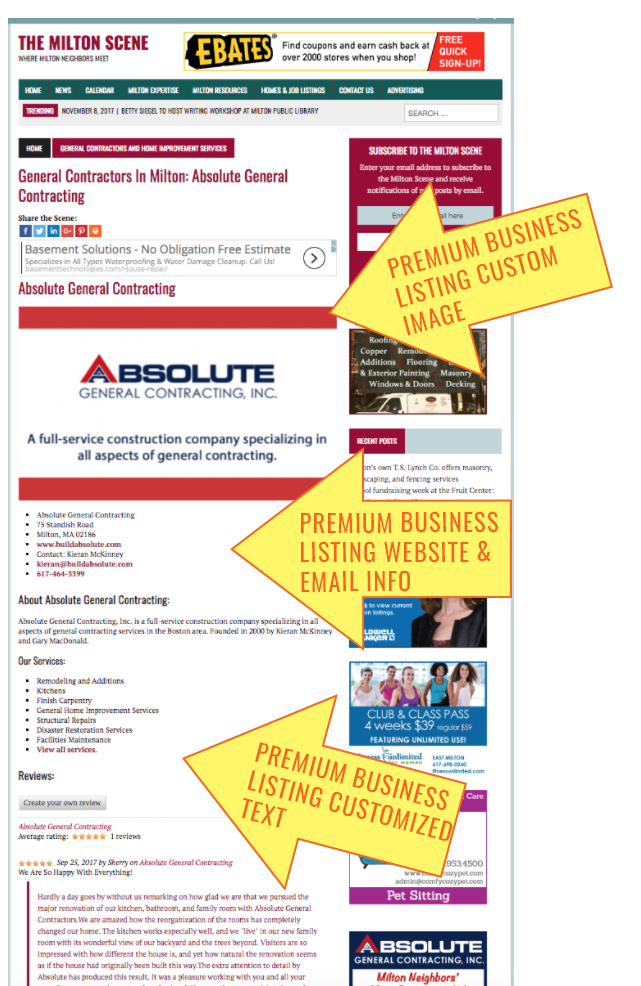 Free basic business listing includes name, address and phone number only: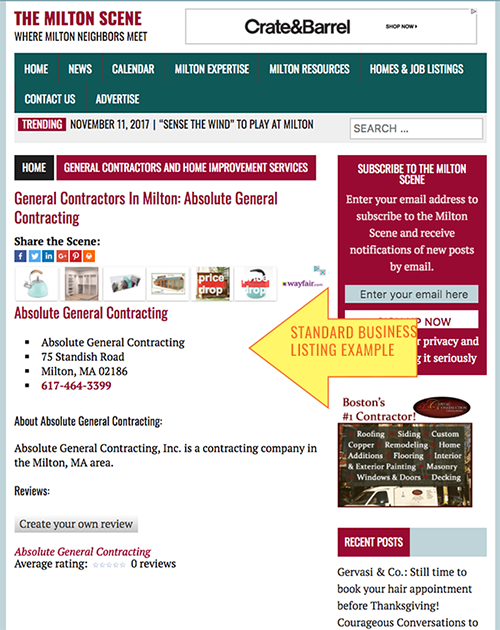 Premium business listings include our Milton Scene Verified badge: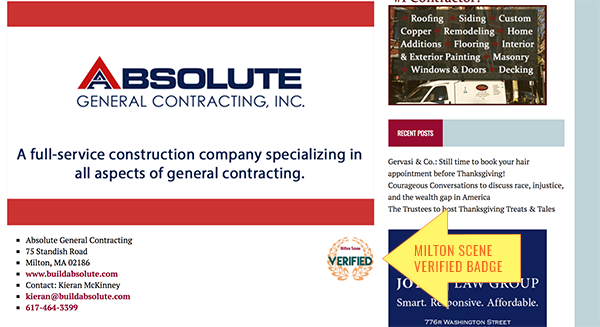 Premium business listings are starred in our business lists: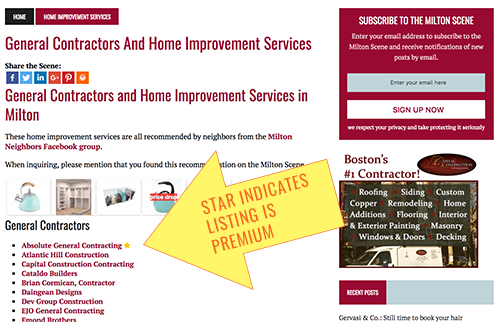 Premium Business listings are included on our Verified Premium Experts page, which we promote heavily!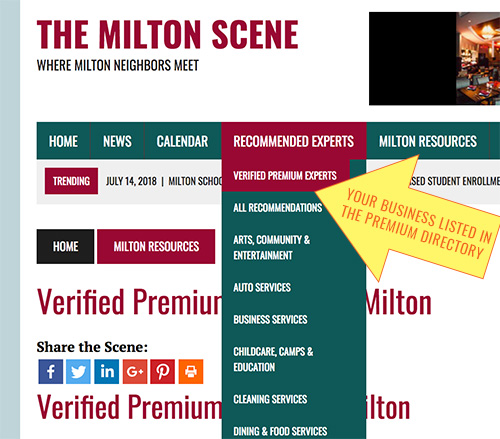 We often promote our Verified Premium Experts in our Milton Scene Daily newsletter, which goes out every day to over 3,000 Miltonians: