Overview of The Milton Scene
The Milton Scene website features local news, events, information, and local business listings in Milton, MA, and immediate surrounding areas.
The Milton Scene receives over 50,000 page views per month and is growing.
The Milton Scene's expanding daily email reaches over 3,500 Milton residents every day.
The Milton Scene is the companion website to the Milton Neighbors Facebook group, which has over 12,500 local members, and has become an indispensable forum for the sharing of local information and recommendations in Milton. Milton Neighbors adds new members every day.
Audience & Demographics
The MiltonScene.com audience:
Lives in Milton, Quincy, and Boston, MA
Belongs to the active Facebook group, Milton Neighbors.
The Milton Scene has seen traffic grow considerably since its launch in July, 2015. Visitors to The Milton Scene arrive mainly via browser bookmarks, search engine queries, social media interactions on the Milton Neighbors Facebook group, the Milton Scene on Facebook, Twitter, and the daily email newsletter.
The Milton Scene posts all stories to the very active Milton Neighbors Facebook group, which we estimate comprises over 25% of the households in Milton, MA. In addition to featuring our content on the Milton Neighbors group, we also promote all stories on The Milton Scene Facebook page, and Twitter. Together, the Milton Scene and Milton Neighbors provide an unparalleled opportunity to reach members of key consumer demographics in Milton, MA and surrounding areas.
Audience Metrics:
Monthly Pageviews: 55,375
Pages per visit: 3.1
Return visitors: 35%
New visitors: 65%
Avg. Session Duration: 1:41 minutes
The Milton Scene's visitors come from top 10 cities/towns:
Boston, Massachusetts
Milton, Massachusetts
Quincy, Massachusetts
Canton, Massachusetts
Braintree, Massachusetts
Cambridge, Massachusetts
Weymouth, Massachusetts
Norwood, Massachusetts
Waltham, Massachusetts
Billerica, Massachusetts
The Milton Scene's traffic referral sources:
Social media: 56%
Direct: 23%
Organic: 18%
Referral: 2%
Demographics:
Here is a breakdown of the demographics of MiltonScene.com's audience.
Age: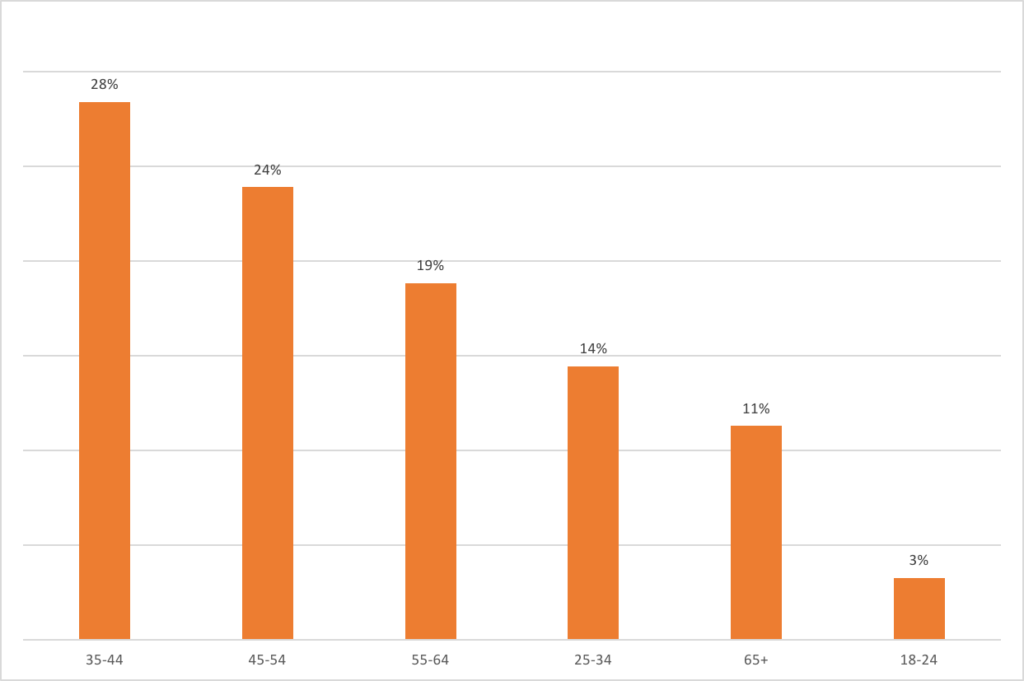 Gender:
Male: 32%
Female: 68%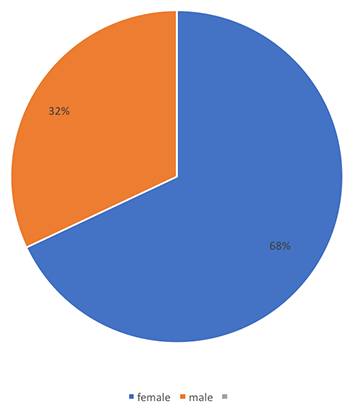 Interests:
Top Affinity Audiences:
Affinity targeting analyzes someone's overall interests, passions, and lifestyle to get a better sense of their overall identity.
News Junkies/Entertainment & Celebrity News Junkies
News Junkies/Political News Junkies
Movie Lovers
Travel Buffs
TV Lovers
Home Decor Enthusiasts
Cooking Enthusiasts/Aspiring Chefs
Sports Fans/Football Fans
Music Lovers
Shoppers/Shopaholics
Top In-Market Audiences:
In-Market Audiences as individuals who are interested in, or researching a specific market via Google, usually temporarily (for example, researching a car or a vacation).
Travel/Air Travel Travel/Hotels & Accommodations
Education/Post-Secondary Education
Education/Primary & Secondary Schools (K-12)
Employment
Dating Services
Home & Garden/Home Decor
Real Estate/Residential Properties/Residential Properties (For Sale)
Real Estate/Residential Properties/Residential Properties (For Sale)/Houses (For Sale)/Preowned Houses (For Sale)
Home & Garden/Home & Garden Services
Other Top Interest Categories:
Arts & Entertainment/Celebrities & Entertainment
News News/Politics/Campaigns & Elections
Sports/Team Sports/Football
Food & Drink/Cooking & Recipes
Travel/Air Travel
News/Sports News
Arts & Entertainment/TV & Video/Online Video
News/Weather
News/Politics
Law & Government/Government/Executive Branch
Advertising Rates & Opportunities
The Milton Scene offers numerous advertising opportunities for advertisers to reach this valuable, targeted audience.
Contact
For more information, please contact: [email protected]. You can generally expect a response within 48 business hours
The above traffic and demographic information was sourced via Google Analytics, March 15 – June 15, 2021.