Dennis Sherman, most trusted go-to orthodontist in Milton, wins Milton Neighbors Choice Award for 2023
For more than 30 years, Dr. Dennis Sherman has been THE trusted, go-to orthodontist in Milton. He has treated generations of families, with patients ranging anywhere from 7 to 70 years old. His experience combined with the care from his team of professionals make for easy, comfortable visits while yielding great results. Milton Orthodontics specializes in traditional braces, clear ceramic braces, and Invisalign clear aligners, which is a great alternative for teens and adults to perfect their smiles discreetly. Whether you or your child is experiencing crowding, spacing, crooked teeth or a misaligned bite, Milton Orthodontics can help you achieve the smile you've always wanted, and the confidence you deserve.
We are excited to get to know Dr. Sherman better!
What makes your business special?
What makes our practice so special is the longevity! We are seeing 2nd and maybe 3rd generation patients recently. We love when our former patients bring their own children to see Dr. Sherman and we remember each and every one. Dr. Sherman has a unique ability to remember everyone's particular treatment.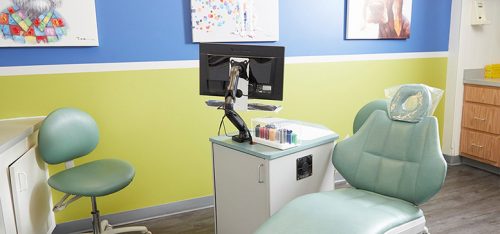 What do you love most about your customers?
We love that the patients feel at ease coming in for their orthodontic visits. The relationships we establish with our patients are very close-knit. We treat everyone like family- family with beautiful teeth!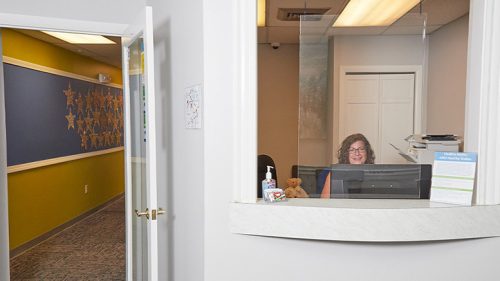 What is your customer's favorite service or product that you offer?
Braces and Invisalign
What do you like to sell most to your customer?
Traditional braces, but we also treat a high percentage of our patients with Invisalign clear aligners.
What's been the best part about owning/running this business?
We create beautiful smiles, going over and above for everyone. We help and patients and parents use their insurance and Flex Accounts to their best advantage. It's not about financials; our focus is on providing the best patient care in a warm, caring atmosphere.
Why did you choose to establish your business in the area?
When Dr. Sherman was looking to start his own practice, Milton was identified as a town that would benefit from having an orthodontist in East Milton Square and becoming an integral part of the community. We are so glad we chose the Milton community to serve.
Dr. Sherman has also been recognized as a Top Orthodontist by Boston Magazine in their "Top Dentists" issue.

Get in touch today:
We offer free consultations and second opinions!
Milton Orthodontics
4 Franklin St, Ste #14, Milton, MA 02186
www.milton-orthodonrics.com
Facebook: www.facebook.com/miltonorthodonticsma
Instagram: miltonorthodonticsdds