Description
Premium Business Listing:
Businesses included in The Milton Scene Business Directory have the opportunity to upgrade their listing to premium. Premium listings provide customized information, are more visually interesting than our free listings, and can include links to website, social media, and email address.
Your own Business Directory page includes:
Your business, listed at the top of the business category page in the premium section.
Your business listing name, address, and phone number.
A link to your business's website.
A link to your business's social media profiles if applicable).
Your business's email address.
Up to 150 words describing your business.
Up to 5 images or logos of your choosing.
Milton Scene verified business listing badge.
Inclusion on our Verified Premium Business Listing page.
Your business name located above free business listings on our category pages.
Editable by you, at any time!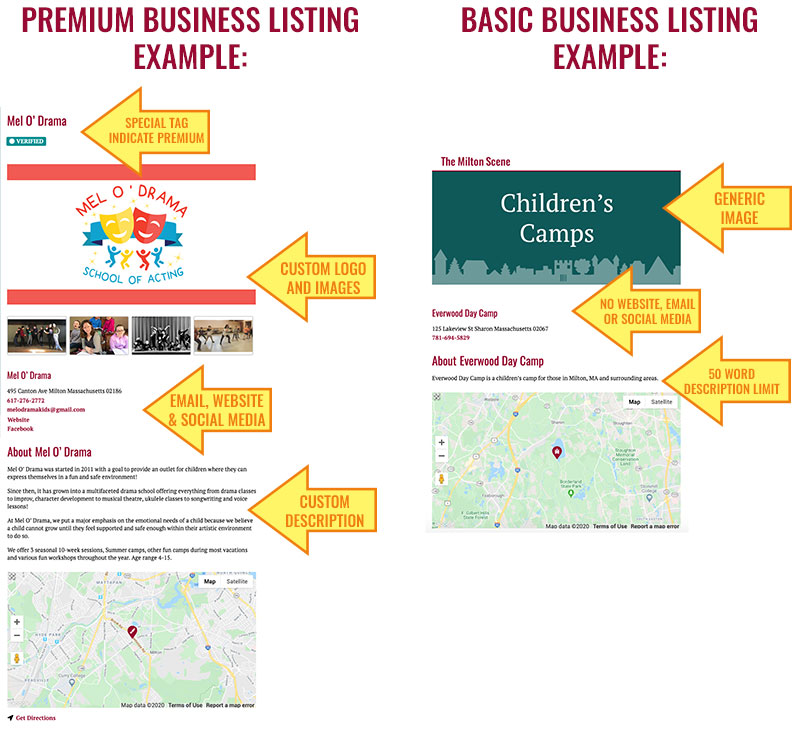 Premium Business Listings appear above free basic business listings in our Business Directory: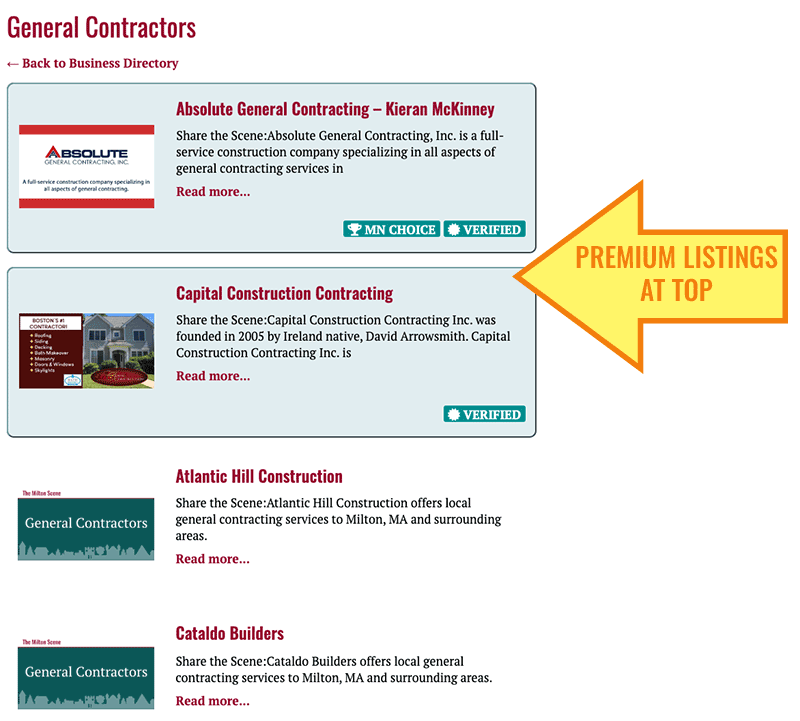 Not ready for a Premium Listing?