Boston Baby Photos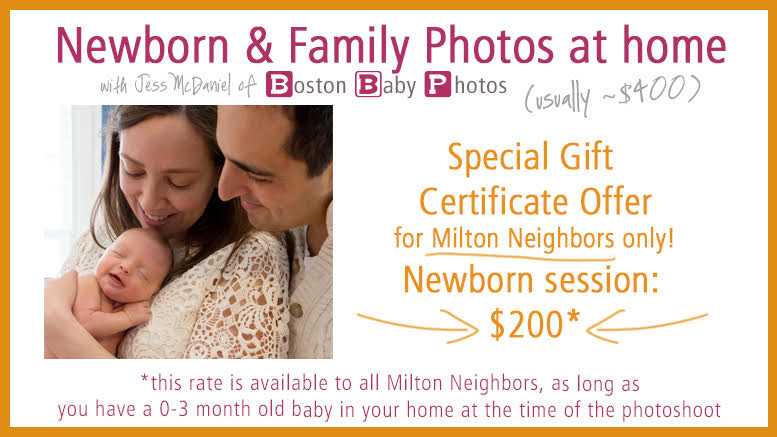 About Boston Baby Photos:
I grew up in Milton – went to Glover back in the day – and live here in town with my husband and two daughters. I started Boston Baby Photos myself, fifteen years ago, and I am so lucky to have spent all that time taking pictures of babies, families and expecting mothers in their homes all around the Boston area.
I love the visual art of BBP: shooting the photos, creating the website, posting on the blog, all of that feeds my creative side. And the personal: the clients who've become friends and the friends who've become clients – just wonderful in both directions. It's those emails that come in just after I send photos and they're bursting with excitement, loving their kiddos, loving the photos, just bubbling over with excitement and tears. Makes my heart swell every time.
Special Offer for Milton Neighbors
A Special Newborn Photoshoot Rate, exclusively for Milton Neighbors
Reviews:
Boston Baby Photos
Average rating:
0 reviews