Casner & Edwards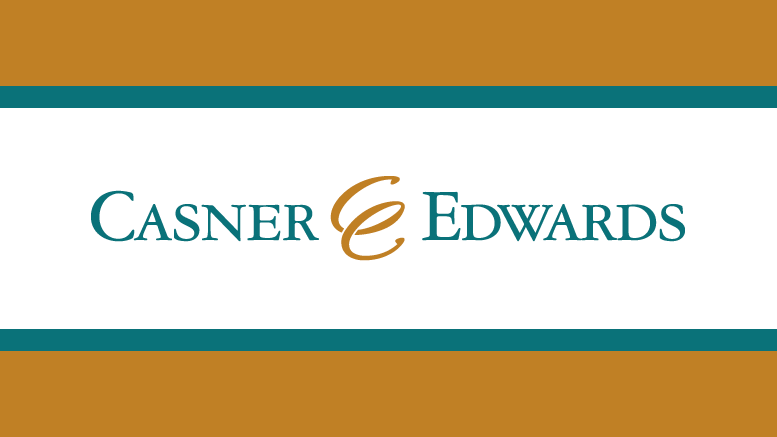 303 Congress Street
Boston, MA 02210
About this legal service:
Casner & Edwards offers legal services to Milton, MA and surrounding areas.
Regardless of the legal matter you need to address, the most valuable qualities a lawyer can offer a client, beyond proven expertise and sound counsel, are focus and responsiveness to the issue at hand.
For more than four decades, the attorneys of Casner & Edwards have provided exact­ly this quality of service to individuals, businesses and institutions. It is why our cli­ents and our peers regard us as a solid ally and reliable advocate.
Practice Areas:
Reviews: