Atlantic Insurance Group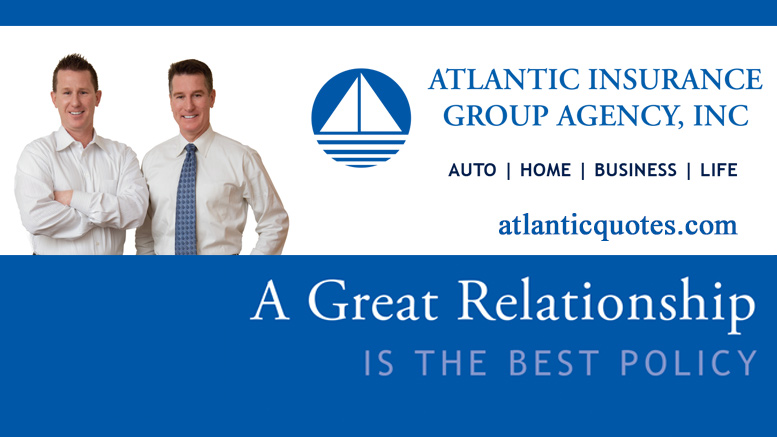 About Atlantic Insurance Group:
Atlantic Insurance Group Agency, Inc. was established in 1993 by Milton brothers Rick & Bob Gallery. We are very fortunate to be working together in the beautiful town of Milton, where we grew up and share a lot of great memories. We provide a wide range of insurance products such as auto, home, business and life at a competitive price. We feel what separates us from other insurance agencies is our commitment to our customers.
Our motto from the beginning has always been "A Great Relationship is the Best Policy."
Come aboard Atlantic not only  to save $$ by packaging your policies, but to build a strong relationship with the Gallery brothers and their friendly, hard-working staff.
Atlantic Insurance Group is conveniently located in East Milton Square at 530 Adams Street, and in Canton at 587 Washington Street. Give us a call at 617-698-2200 or contact us.
We've moved!
Atlantic Insurance Group Agency moved on Sept 1, 2019, to the Galvin Company building at 245 Willard Street in Quincy. It's a brand new building with plenty of parking for our clients which is a huge plus! Our new location is only a half mile away from our previous.
Atlantic Insurance has been located in Milton at 530 Adams Street for over 26 wonderful years. The landlord is rehabbing our former building so we needed to find a new home.
Reviews:
Atlantic Insurance Group
Average rating:
1 reviews
Feb 10, 2018
Saved us several hundred $$
I only wish we had known about Atlantic Insurance sooner. When we switched our homeowners and auto insurance policies to Atlantic, we saved hundreds of dollars over our previous company. Plus, Bob (and everybody at Atlantic!) is a pleasure to work with. Highly recommended.