Upholstery by Michael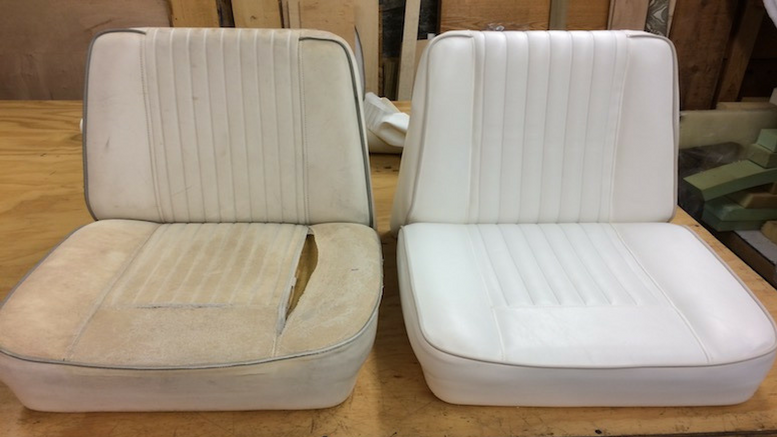 About Upholstery by Michael:
Upholstery By Michael is a premier upholstery shop located in Quincy, Massachusetts. Chances are we have already exceeded many of your neighbors expectations with their upholstery needs. We can make your furniture, outdoor cushions and boat upholstery look as nice as it once did too! Having started in the upholstery field over 36 years ago we have the experience to turn your dreams into reality.
To make the experience pleasant, you will know the process and what to expect every step of the way, from the free estimate to a beautiful finished piece. For your convenience we will not take your piece from you until we are ready to work on it and promptly return it when it's complete. The most rewarding part of our job is the look that comes over a customer's face when they see their once worn cherished piece transformed into new again. We also make custom beds & headboards, window seat cushions, cornice boards and ottomans in whatever shape and style you can imagine.
Our works have been featured in Boston Magazine.
Reviews:
Upholstery by Michael
Average rating:
0 reviews