Capital Construction Contracting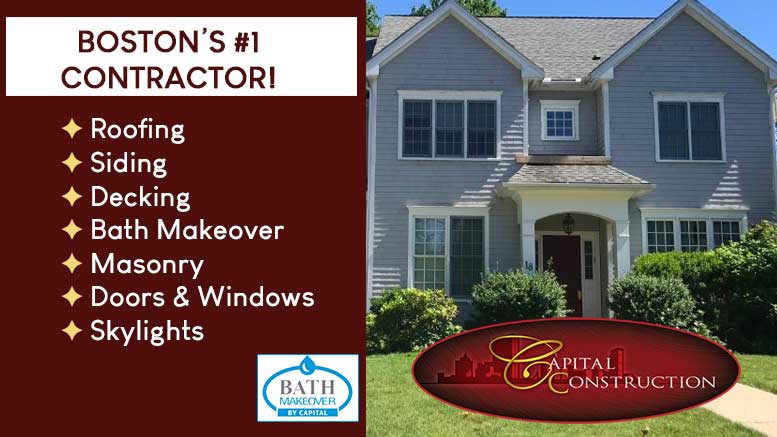 About Capital Construction Contracting:
Capital Construction Contracting Inc. was founded in 2005 by Ireland native, David Arrowsmith. Capital Construction Contracting Inc. is a full service home remodeling company.
We provide complete interior and exterior home improvement services, including roofing, siding, windows and doors, bathroom remodeling, and kitchen remodeling.
We pride ourselves on fantastic customer service and top notch craftsmanship. We hold numerous certifications in the industry, and we are proud to work with the best products from leading manufacturers. No matter what home improvement needs you have, Capital Construction Contracting Inc. is here to provide you with quality solutions.
Our mission is simple: to improve the lives of our customers by providing the highest quality products and workmanship and creating the best possible experience for them. Everything in our company revolves around one goal: jobs starting on time, ending on time, within the budget and satisfied clients.
At Capital Construction Contracting Inc. we want to be known for standing behind quality work, treating our customers the right way, and providing fair, honest, and clear communication. We have continued to grow our business and impact by satisfying customers, encouraging growth among our employees, and being a leader in our industry.
Reviews:
Capital Construction Contracting
Average rating:
2 reviews
Jan 28, 2017
South
Our condo association in South Boston has contracted Capital Construction for many projects – most recently, a siding renovation. This involved removing several layers of old siding and replacing with a high quality fiber cement from James Hardie. During the "de-construction" the crew found two extra layers of siding which were not on our original scope of work, however, Jude Watters (sales manager) and Steve Carreiro (production manager) properly addressed this issue to come up with a reasonable, mutually acceptable, cost effective solution.

Everyone we worked with at Capital Construction from sales and admin to the on-site project manager, to the guys doing the work were courteous and professional. They kept on schedule with open lines of communication so we always knew what time they would show up in the morning and what was being done each day. They were also always available to answer questions. The job site was kept safe and cleaned up at the end of every day. The project cost was slightly higher than other local contractors, however, was well worth paying a slight bit more due to the quality of work and the integrity of people representing the company. With construction there are always possibilities for "unforeseen issues" when taking on a major project (new siding, new roof, new windows, etc.). In my opinion it is how those "unforeseen issues" are resolved which differentiates a company and makes it superior. David Arrowsmith and his team at Capital Construction are professional, knowledgeable, and responsive and (to me) those are critical factors for a successful business experience.

Our new siding looks beautiful and has helped solve leaks and drafts we were experiencing in the past. We are pleased with the work and our experience and would highly recommend Capital Construction to others considering construction or renovation projects.
Jan 28, 2017
Reliable Contractor
Capital Constructions always delivers on time and as promised. They're always reliable, tidy, professional, friendly and know what they're doing. I've used Capital many times and have always been very satisfied with their work. They are a group of professionals you can trust to work on your home.