Comfy Cozy Pet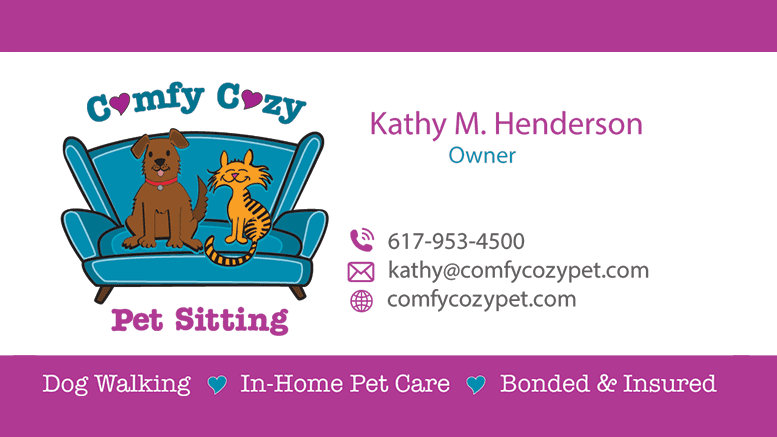 About Comfy Cozy Pet:

The experts at Comfy Cozy Pet Sitting provide tender loving care to your pet in the comfort of your home. We are not just professional caretakers, but professional pet lovers as well. We're happy to do just about anything to ease your stress, anxiety over leaving your pet alone, and give your pet the TLC it needs while you're away. This includes dog walking, litter box upkeep and small animal care.
We care for dogs, cats, birds and a variety of other small animals and happily take care of your home—bringing in mail, taking out trash, watering plants, etc. — while you're away.
Reviews:
Comfy Cozy Pet
Average rating:
0 reviews