Contributed by local Skin Expert, Marianne Zullas.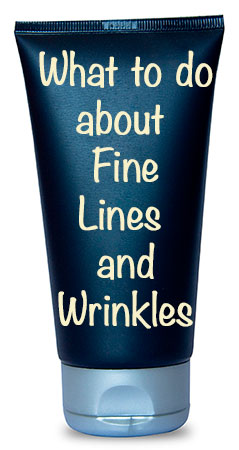 Advice for Fine Lines and Wrinkles:
My clients always ask me for advice on anti-aging treatments and the latest trends on how to prevent fine lines and wrinkles.
As many of you know, my approach to skin care is very natural and I believe the best answer is to heal and rejuvenate the skin from the inside out by using organic or plant-based products and holistic treatments.
Here are some specific step to follow:
Have facials every four to eight weeks.
If you're 30 years old or older, the skin care products you use at home should contain:

Vitamin C
Retinol
Peptides
Hydrating Agents

Follow a diet based on whole, fresh, and non-processed foods. Enjoy making happy, healthy meals using grains, vegetables, greens, fruits, and lean protein.
Exercise or take a dance class!
Drink lots of water. Do your best to keep your body and skin hydrated all the time.
Apply your SPF.
Laugh, have fun, enjoy your friends and family, listen to your favorite music.
Celebrate and embrace the years by taking good care of your body, mind, and soul.
About our Skincare Expert, Marianne Zullas:
Milton neighbors can enjoy a 20% discount by booking now through August 31, 2015.
Marianne Zullas owns MZ Skincare at 1160 Boylston St (Route 9), in Chestnut Hill, MA.
Call 617-739-6010 to book an appointment.
Visit MZ Skincare on Facebook.