A Milton Scene promotional feature:
Mel O' Drama: Where Acting Up is Encouraged!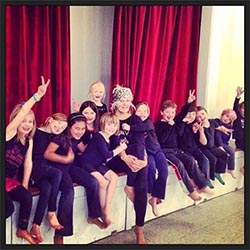 The Mel O' Drama School of Acting school runs weekly classes year-round in Milton for kids ages 4.5 – 12 years. Mel also runs specialty workshops and camps during vacation weeks where you can send your kids for a week of theatrical fun! With classes from traditional drama to expressive movement and improvisation, Mel O' Drama has something for everyone.
St. Patrick's Day Workshop:
Having recently added voice lessons, musical theatre and song writing classes, it's safe to say that Mel O' Drama is expanding with new offerings each session. Although the current session is full with a waitlist, Mel offers specialty workshops on some weekends (i.e. a cultural St. Patrick's Day workshop coming up this month at the Milton Art Centre for kids 6+ where she'll incorporate the Irish language and Irish music into a 3-hour drama class with a performance for family at the end) so there's always something new on offer for your children.
2016 Summer Camps: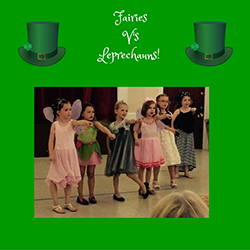 Summer camps are already filling up so be sure to check out Mel O' Drama's Summer offerings, both local and on the Cape! Her most popular Summer Camp is a drama/cooking combo where Mel teaches drama all morning and then local children's cooking teacher, Debbie Alsebai, brings the students on a culinary journey each afternoon from food prep to fully cooked meals which they take home after camp daily.
About Mel O' Drama
The Mel O' Drama School of Acting for kids was founded in 2011 by owner, Melanie Gillespie. Classes take place on Canton Avenue in Milton.
For more information on Mel O' Drama and to get your child involved in this confidence-boosting program, visit www.melodramakids.com or call Mel on 617-276-2772.
Special Promotion for Milton Scene Readers
Get 10% off your next birthday party at Mel O' Drama when you mention the Milton Scene!