Local photographer Jess McDaniel offers after-school minishoots this fall.
Meet award-winning photographer (and Milton's own) Jess McDaniel of Boston Baby Photos at Turner's Pond this fall for a quick 20-minute minishoot with your family. The week of October 16–20 she'll be at the pond doing after-school mini-shoots. It's fun, it's easy, and you'll see so many great pictures it'll be tough to choose a favorite. What's easier than grabbing a snack and then popping over to Turner's after school? Then your holiday card photos are done. Ta-da!
Book yours now!
Check for available minishoot times (and get all the details about ordering the photos) here.
"We loved having a minishoot at Turner's Pond for a couple reasons. First and foremost is the convenience! The window of keeping small children clean and happy is incredibly small, so being able to get from our house to the shoot location in minutes helped immensely. Secondly is the natural beauty of a place we visit frequently and which holds many happy memories for us, making our photos extra special."

—Sarah Mabel-Skillin, Milton, MA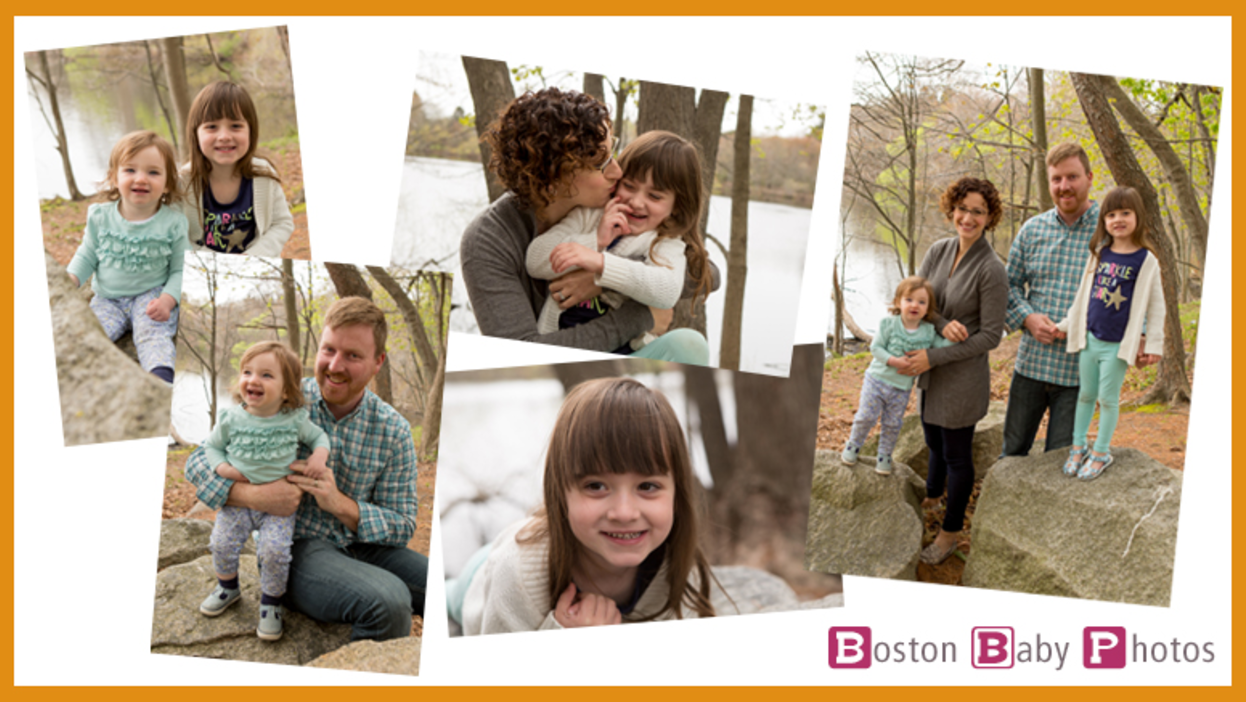 More about Jess's Minishoots
For 14 years now, every fall and every spring Jess has offered her extremely popular minishoots in the Boston Public Garden. More recently she's begun offering Turner's Pond Minishoots. Priced at $175 (as opposed to $275 for Public Garden minishoots, and $360-$460 for her in-home sessions), they're becoming almost as popular as the downtown ones. Jess spends 20 minutes photographing each family, resulting in 25 to 40 frame-worthy photos. These minishoots are really fun as kids get older—an easy, speedy session in a beautiful location. There's lots of giggling and running around and Jess is able to produce tons of great photos really quickly.
"We've done several shoots with Jess over the years, and last year's at Turner's was one of the best. She was able to coax smiles and laughs and expressions from our kids that we're never able to capture when we point a camera at them. Add in the lovely backdrop of the woods and the water, and the result was fantastic."

—Ben Hall, Milton, MA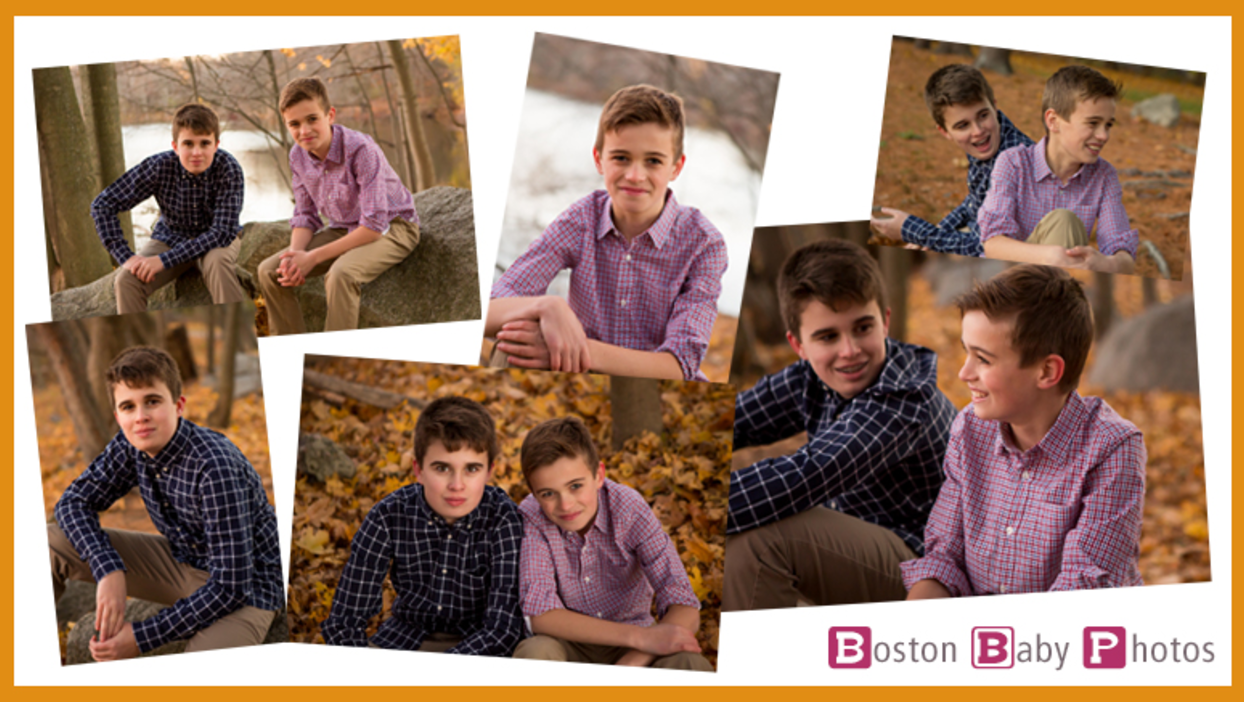 Ready to grab a time? More info about Turner's Pond Minishoots and available times are here.
More about Boston Baby Photos
Most of Jess's photos are taken in families' homes. Her in-home sessions are quick—usually less than an hour—and they're fun and relaxed. She doesn't use props; her goal is to document real life, where kids and families really look like themselves. You know those fantastic photos when everyone is right in the moment—everyone's laughing at something, not even looking at the camera? That's what she's going for. Of course she also does the photo where all the kids are looking at the camera and smiling—that classic moment that the grandparents love — but the other kinds of photos are fun, too. She gets to do it all.
Interested in seeing more samples?
You can see more photos from Turner's Pond Minishoots with Jess in this gallery. Or look, one mama chose to print a bunch of photos after the session – look at the incredible variety and fun she had with Jess in just 20 minutes!
A little background about Jessica
Jessica McDaniel grew up in Milton and still lives here in town with her husband and two young daughters. She's been photographing children and families in the Boston area since 2003 with the company she started, Boston Baby Photos. She was just named 2017 Reader's Choice Award Winner on Wicked Local/The Patriot Ledger, and when she talks about her job, she smiles. "I love what I do—I get to spend my days playing with children and then using my photos to tell the stories of families. I start when they're babies and get to continue all the way through their teen years. I feel really lucky that lots of people have me come back and take pictures of their families as they grow. It truly is the best job ever."