Milton Neighbors invited to discuss Oct. 2018 Warrant articles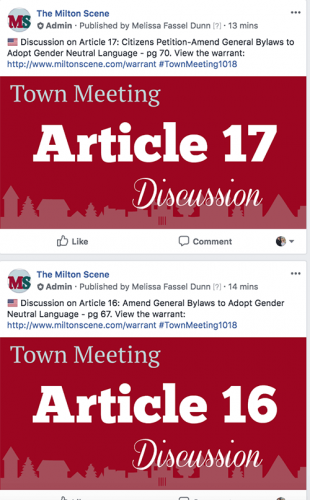 Milton Neighbors are invited to discuss the October 2018 Special Town Meeting Warrant articles in the Milton Neighbors Facebook group.
Town Meeting will take place on Monday, October 22, 2018 at 7:30 p.m. at Milton High School, 25 Gile Rd, Milton, MA 02186.
Get in on the discussion:
Go to facebook.com/groups/miltonneighbors and search on the tag #TownMeeting1018.
Note you must be a member of the group in order to participate in the discussion.
View the October 2018 Warrant.