Skip the lines and have groceries delivered to your from your favorite stores with Instacart
Hey Milton Neighbors, how about skipping the long lines at stores like Whole Foods, Wegman's, BJs, Costco, Shaw's, Start Market, Stop & Shop, CVS, and Big Y?
Sounds good? It IS!
At the recommendation of a friend, I tried Instacart this past summer and immediately fell in love with the ease of ordering and having my groceries delivered directly to my door.
How it works:
Place an order online with your favorite store
Someone goes to that store and does all of your shopping. They communicate with you in real time about substitutions – and you can even have them pick up an extra thing or two if you forgot!
Within a couple hours (or a timeframe of your choice) your helpful Instacart shopper delivers groceries to your doorstep.
If you have a busy lifestyle or it's difficult for you to get to the store, this is the perfect solution.
Instacart even offers online coupons and sales!
Here are Milton's options: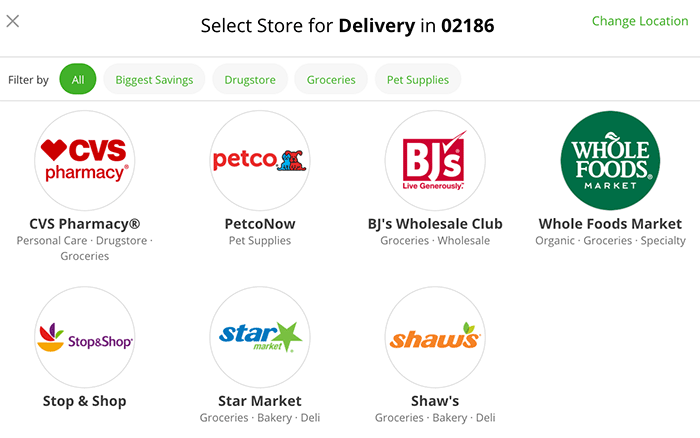 Save $10 on your first order today!
Click here to save $10 on your first Instacart order.
Contributed by Melissa Fassel Dunn.