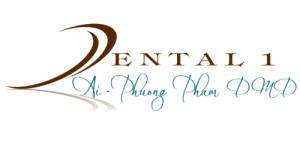 Come to Dental 1 and join our "Phamily", a VIP invisalign practice
Dental 1 is a General and Cosmetic Dentistry for the Entire Family with a VIP Invisalign Practice.
We at Dental 1 take pride in providing dental care for the many patients from Milton and the surrounding towns. We offer General and Cosmetic Dentistry to patients of all ages.  As a VIP Invisalign practice, Dr. Pham can further help patients become healthier and avoid costly treatments in the future. This is what we're most proud of: getting our patients healthy!
What makes your business special?
We, a group of individuals as colleagues, friends and family, are passionate about healthy beautiful smiles.  We work diligently to deliver the best dental care experience, while establishing trusting and long lasting friendships with all of our patients.  We care about every individual who trusts us with their health, and consider it our privilege to do so. As a patient has once said in their very kind review for us:
"Dental 1 is a place of love and understanding. It's not all about the teeth. It's a place where people come first!"
What do you love most about your customers?
Our dental practice has been present here in Milton for over 50 years, serving a multitude of patients, many of whom are still coming here for dental care.  As the third dentist to have the privilege of practicing here, we love our kind patients who have welcomed us with open arms for the past decade. We appreciate their love every single day.
We are especially grateful when a patient takes time out of their busy schedule to show their love via a kind review, flowers, or home baked goods. We are loved and appreciated it wholeheartedly! Thanks to our kind patients, we have the most and best reviews online for dental offices in Milton!!
What is your customer's favorite service or product that you offer?
The most rewarding and exciting treatment that our patients love is our VIP level Invisalign treatment. Not only that, the patients can have the beautiful smile they've always wanted, they also can feel great that their oral health is better than ever!
In addition, we celebrate the completion of every Invisalign case with a complimentary Zoom whitening treatment. Both the patients and the team are super excited and happy for every bright healthy beautiful smile created!
What service do you like to provide most to your customer?
Healthy Beautiful Smiles! We care more about total health than just what dentists are known for: drilling and filling. We keep up with the most up to date technology and knowledge in the dental field to provide the most comprehensive care possible. But most important of all, it's our passion and dedication to everything we do, including our individualized trusting relationships with our patients!
What's been the best part about owning/running this business?
Being able to provide the best, passionate, compassionate, and technology driven dentistry has always been my dreams since entering the profession as a dental student. I was fortunate to further learn as a new dentist from one of the most compassionate mentors for years before arriving at the opportunity of owning my own practice. As an owner, I am more able to extend help to our patients as their needs arise, for which I'm grateful.
Here at Dental 1, we have a program where we "adopt" patients into "our Phamily" and provide dental care to them at very little to no cost. These patients range from the disabled, the elderly, veterans, service men and women, to simply those who can't afford the dental care they need.
This, in my opinion, is the best way through which I can give back to the community who have supported us for almost a decade. We also celebrate our patients''s weddings by providing them and their soon to be spouse with a complimentary in office ZOOM whitening.
Why did you choose to establish your business in Milton?
When looking for a place to call my own, to practice the kind of dentistry I love with passion and compassion, we chose Milton for its beauty in both the people and scenery.
It's also a place where patients understand and appreciate the most current, proactive, preventive dentistry to stay healthy. Similar to medicine, prevention is key to not only staying healthy but also to avoid costly treatments.
What do you love most about your business?
Here at Dental 1, we handpick each and every team member. We dedicate our time and energy to staying current, providing the best treatment possible to our patients. But most important to us is the relationships we form with our patients.
We all enjoy catching up, saying hello, and sharing family stories. We are proud of what we have created here as a team, a culture, and a place where patients can have confidence and comfort knowing we care.
Come to Dental 1 and join our Phamily!