Three 40B projects now under review in Milton
Residences at East Milton
4-24 Franklin St., 19-25 Bassetts St., 522 Adams Court

About the project:
111 total rental units
28 affordable units
5-6 stories
1.2 acres
The Residences at East Milton is anticipated to be 111-unit rental development located in the town's commercial district, East Milton Square. The site is located at 4 Franklin Street and bordered by Adams Court to the north, Bassett Street to the east, and businesses along Adams Street to the west.
The proposed plan includes a mix of studios, 1-bedroom, 2-bedroom, and 3-bedroom apartments. The project plan will provide approximately 130 parking spaces both within footprint of building and surface space. The project will provide amenities such as a fitness center, business room, roof deck lounge, and leasing & management offices.
View the proposal:
648 Canton Avenue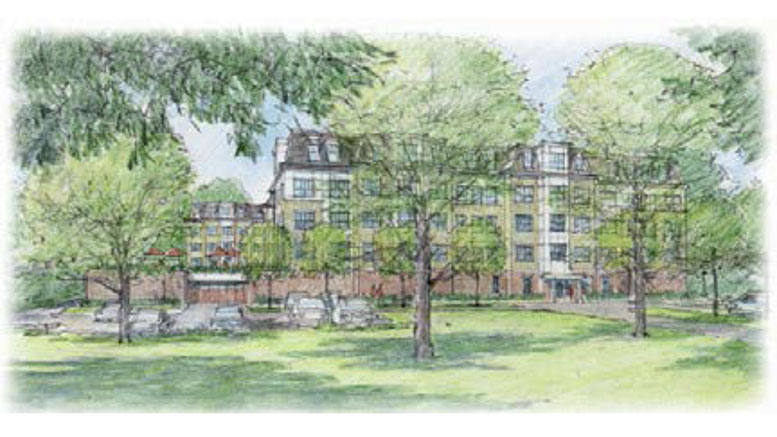 About the project:
132 units
33 affordable
4 stories
4.7 acres
648 Canton Ave is a 4.7-acre property which is currently occupied by a large single-family home, a detached garage, a tennis court, and a shed. The proposed 132-unit development will replace the existing structures.
The proposed design centers the project's massing toward the rear of the site, preserving large trees and maintaining the view from Canton Ave. A winged footprint and traditional architectural details help create a nuanced facade that helps bring the building down to a living scale. Landscaped courtyards and amenity spaces are readily accessible to residents; these courtyards also cover and hide the majority of the project's parking spaces.
View the proposal:
582 Blue Hill Avenue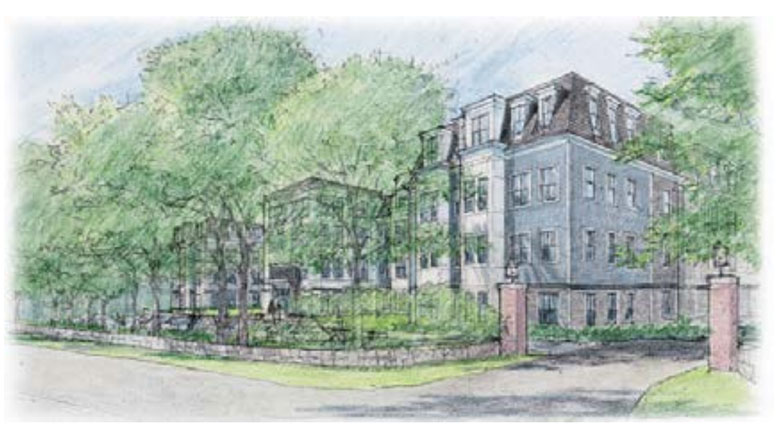 About the project:
120 units
30 affordable
4 stories
3.99 acres
The proposed development will replace a gilded-era mansion and outbuildings with 120 multifamily units and 180 parking spaces. The building design and natural topography allow 80% of the parking spaces to be hidden underneath the building and landscaped courtyards. The design incorporates traditional elements and details to help harmonize with the existing architectural fabric.
The proposed development is located along a regional transportation corridor (Route 138) and has direct access to the 716 FLAG Bus to Mattapan Square and its associated commercial opportunities. The site is next door and walkable to Delphi Academy.
View the proposal: