Good Stuff: Sunday, March 29, 2020 – innovative ways to share a beer & your Sunday Best happy beats
The funny
Man shares beer with neighbor via RC car: Neighborly social distancing at its finest!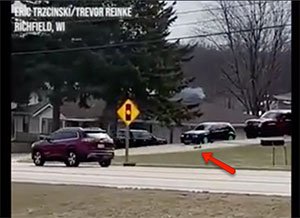 The inspirational
We were inspired by our fellow post-it note lovers:

The smart
Audible announced that they have hundreds of books for ages 0-18 that are 100% FREE to listen to with the app – for as long as schools are closed.
All stories are free to stream on your desktop, laptop, phone or tablet.
The yummy
You can order takeout from Newcomb's!
The feel-good
I honestly can't help but smile when I hear the song, Sunday Best: