Mel O'Drama to offer teen musical theatre program this summer
Mel O' Drama is delighted to announce the launch of their brand new TEEN musical theatre program this Summer for ages 12-18yrs!
August 2020 will see the first ever teen cast at Mel O' Drama taking the stage over at the beautiful CSJ Centre at Fontbonne, the early college of Boston, where they'll perform the much loved musical 'Into the Woods Jr'.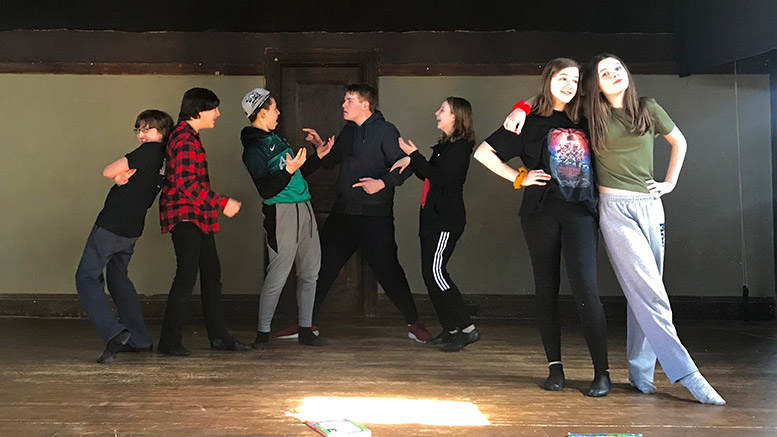 Students will meet in the evenings from 4:00 – 9:00 p.m. for 3 weeks from August 3-21, 2020 to rehearse this much loved show, working toward a spectacular performance, open to the public, on Saturday August 22nd at 1:00 p.m.
"Teens much prefer this later rehearsal schedule because they can sleep in on those lazy summer mornings and parents love this later schedule too because they know their teens are doing something safe & productive in the evenings," says owner Mel Gillespie, who is beaming with excitement for this launch. "We've had some of these amazing teens in our program since they were as young 5 years old and now that they're aging out of our current program, it was vital to me that we offered a 'next level' for them where they could continue to grow with us in our program … and here it is!!"
With a highly professional staff on board including an award nominated director with over 30 years experience under his belt, a passionate choreographer who takes dance to the next level and even a fully qualified pediatric therapist whose main purpose on our team is to support the emotional well-being of our students throughout their experience (we call her our FairyGodmother!), our program delivers from the second your child joins our family.
"We really hope you'll consider joining us this Summer to be a part of history as we make waves with this wonderful new program."
With a waitlist every session, this program has grown over 9 years from a teeny class of 12 students to a program where over 1000 students come thru the doors annually for their drama fix! Mel adds, "Something magical happens in a theatrical setting. An environment is created where students feel safe enough to experiment with scenes and songs, characters and choreography, and before you know it, the bug has bitten and confidence starts to soar.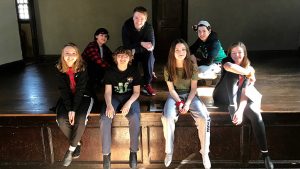 We heavily promote supporting each other, accepting each other and working together as a team. We look forward to welcoming new faces into our Mel O' Drama family as we expand and make room for more classes in our program, starting with this incredibly exciting teen program this August!"
Some other fun Summer programs at Mel O' Drama include their always popular 'Drama to Dinner' camp where students spend the first half of the day immersed in drama with Mel & the second half of the day in the kitchen cooking with local kids chef, Ms. Debbie!
With camps in Quincy, Milton and even on the Cape in Mashpee, Mel O' Drama has a stage waiting for any child who'd like to give the spotlight a shot!  For more information about the TEEN program & other Summer programs at Mel O' Drama for kids ranging in ages from 4-18 years, visit melodramakids.com or call Mel at (617) 276-2772.