Mother's Day Specials for Milton Neighbors!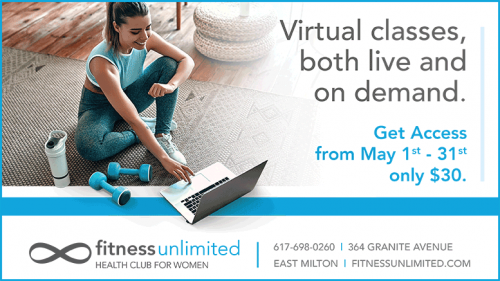 Our mission is to empower our members to live a healthier, happier and more balanced life.We want to make sure that our community is armed with the tools to improve their lives.
For only $30 for the month of May you receive:
Access to Virtual Classes, both Live and on demand. Our Instructors and Personal Trainers are creating new videos every week to keep you moving, motivated, and reaching your goals. Classes include HIIT, Barre, Yoga, Strength, Cycle… and more. Plus, you'll have access to our private Facebook that features inspiration, nutrition tips, classes and more!
Support a local artist with these happy prints!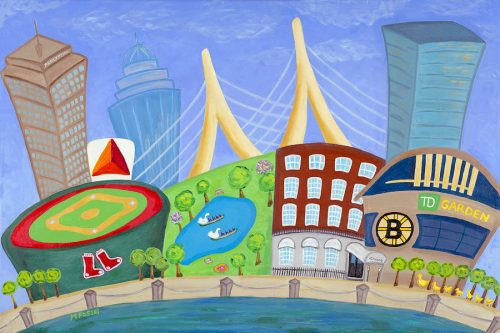 Check out this whimsical painting of our fair city!
Melissa Fassel Dunn paints whimsical, colorful landscapes of Boston and beyond.
Check out other local favorites like Bit O' Boston (above), Eustis Estate Gatehouse, or Funky Fenway!
Visit Fine Art America and use code PFGAGH to check out her work and save 20%!
R3Bilt Fitness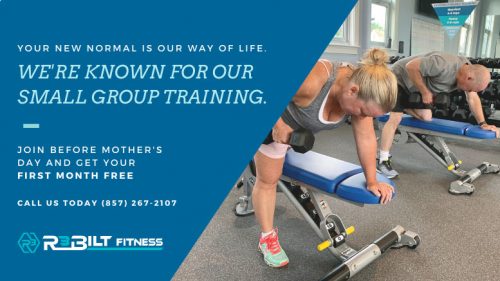 We know it's easy to feel isolated and unmotivated right now. This is an unprecedented time, filled with change and uncertainty. One thing is for certain, though, our philosophy has been and will continue to be based around small group training.
We're ready and excited to open our doors on May 18th to provide you with a clean, safe space to workout. Your new normal is our way of life. To celebrate our reopening, we're offering all mothers their first month free if they join by Mother's Day.
R3Bilt Fitness memberships make excellent gifts! Call us today at (857) 267-2107.
Mother's Day gift certificates from Christine's Day Spa!
For every $50 Gift Certificate receive a free $10 gift certificate for you next visit.
$100 gift certificate receive a free $25 gift certificate for you next visit.
Or you can use it for Skin Care products on your initial visit!
To book, call 617-786-1620 or email [email protected].
Check us out at www.quincyspa.com, on Facebook and Instagram at @quincyspa