Got kids? Pets? Messy partners? Ruggable washable rugs for the win – Random Review
3 kids? Check. ✅
Covid puppy? Check. ✅
Spouse who is *not to be trusted* with a glass of red wine? Check. ✅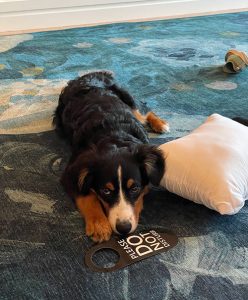 Enter these durable, washable rugs that help quell my anxiety.
I am only buying washable Ruggable rugs for high-traffic areas from now on.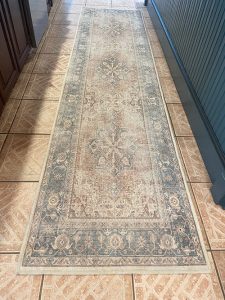 Ruggable rugs are beautiful, not too pricey, and best of all, W-A-S-H-A-B-L-E.
By you.
In your washing machine.
Not by a dry cleaner, or a rug cleaner.
They come in a ton of different sizes, from 2×3 to 9×12, rectangle, round, and runner… and they have a variety of patterns, colors, and themes. They also now have a padded rug option (do it!) as well as new shag rugs, which I haven't tried yet.
How they work:
Each Ruggable comes with a rug and either a basic pad or a cushioned pad.
Once unpackaged, you roll out the pad, which is like a giant piece of velcro, and then follow the instructions to stick the rug on top (seriously, watch the video because it's a little tricky the first time).
When you're ready to wash, just unpeel the rug from the pad and put it in the washing machine & dryer, according to the instructions on the tag.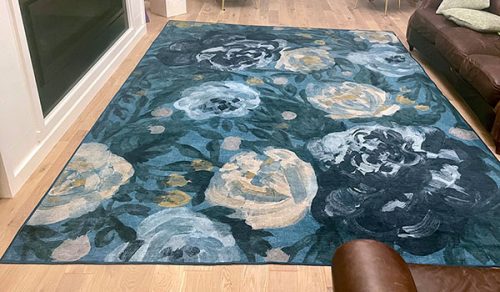 You can even order holiday Ruggables to switch things up!
Click here to save 15% off your Ruggable rug*.
*This post uses affiliate links. You save 15% off of your rug and I also save 15% off of a future rug, if you use the link.