Ear piercing and bird watching advice, neighborhood thievery and more – Top Milton Neighbors posts, December 2022
Wondering what the top Milton Neighbors posts were last month?

We've summarized the top posts for you from the past month.
"Do people give a holiday tip for trash and recycling workers?"
"This beautiful tree was donated by Maggie Oldfield at Thayer Nursery. Thanks goes out to her, the DPW who cut and installed it. Also to Richard Wells and the East Milton Neighborhood Association for their involvement."
"Looking for a new veterinarian for our lil old dog. We were going to Canton Veterinary Hospital but are looking to change. Thank you in advance!!!"
"Chilly walk but a nice sunset at Turners Pond"
"My 9 year old son has become a Birder ( is that a word? Any recommendations for good spots to go Birding? His dream is to have a wild bird eat out of his hand! I am frequently made to walk the streets with a cup of bird seed looking for our feathered friends, however, I'd prefer to just go somewhere where birds abound. Thanks in advance!"
"Looking for recommendations on where to get my daughters ears pierced. Not interested in Claire's I want a more reputable piercing place. Thanks!"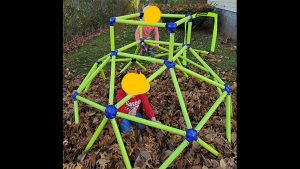 "Warning for Eliot St & Blue Hills Parkway neighborhoods: a large play structure was taken out of our yard! Hoping this does not happen to anyone else!!!
Photo below, it was not small & I just can't believe someone came into our yard & took it away! (There is a special tool for disassembly so I imagine they had to haul it in one piece!) They also took a 4'x3′ soccer net!
We are likely not going to replace it & I did have the police file a report.
If anyone on this side of town has a camera that might have footage please let me know so the police can add."
"Best place to get your eyebrows done? Thank you!!"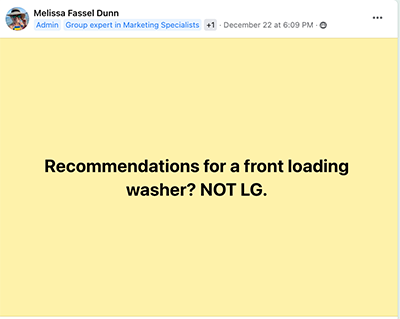 See also: Review: LG 5.2 cu. ft. Mega Capacity TurboWash Washer with Steam Technology (it's not good)
"Best place to feed a crew of 22 hockey players!"
---
Milton Neighbors is the 13,000+ member social media group connected to The Milton Scene.
In December 2022, the group had
13,365 Members
353 Posts
1,670 Comments
3,310 Reactions
Monday was the most active day in Milton Neighbors last month.