15 gift ideas for anyone this Valentine's Day – 2023 Gift Guide
Treat your guy right this February 14th with some fun and thoughtful gifts!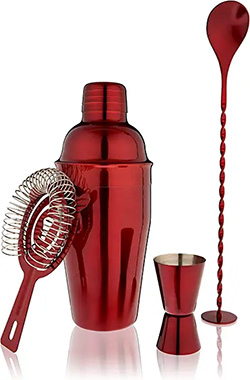 Also comes in black, blue, copper, silver, and gold
EVERYTHING YOU NEED IN A COCKTAIL TOOL SET!
Complete with a cobbler style shaker, double jigger, hawthorne strainer, and spoon that doubles as a muddler, this stainless steel set includes all the barware essentials and bar tool basics.
---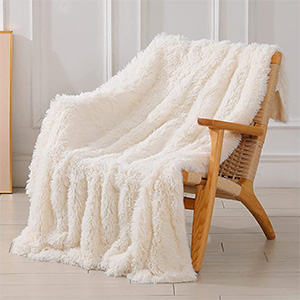 What better way to cozy up to your Valentine than under this irresistibly fluffy blanket?
Comes in throw, twin, and queen sizes
Easy care and machine washable
Comes in 12 different colors!
---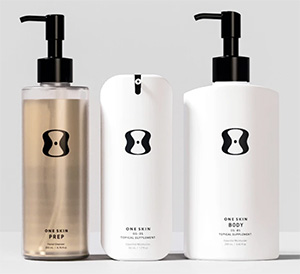 "I have been using this product for a month and am already seeing a difference. My skin looks amazing." – Melissa Fassel Dunn
OneSkin skin supplements address skin health at the molecular level, targeting the root causes of aging so skin functions, feels, and looks younger.
Developed by longevity scientists, OneSkin works with all different skin types.
Contains proprietary peptide, OS-01, clinically proven to strengthen the skin barrier in addition to providing remarkable visual benefits.
---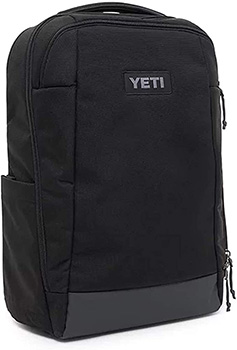 "My husband uses this backpack to carry his laptop and work 'stuff' instead of a briefcase, and after 2 years, it's not destroyed yet!" – Melissa Fassel Dunn
Separate laptop and tablet pockets with shock-absorbing foam for protection. Fits a 15.5" laptop.
Also has a quick stash top pocket for necessities like your sunglasses.
Comes in black and navy.
---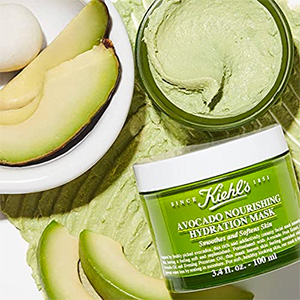 It's dry and cold. Treat your Valentine to this luxurious hydrating mask!
A rich and creamy avocado face mask with the hydration your skin craves.
Leaves skin feeling soft and replenished.
---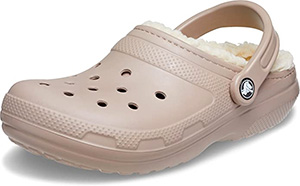 Perfect for lounging around the house and keeping your Valentine's tootsies warm
Can also double as something to slip on to take the dog out in the winter
Heavy duty – these things will last forever!
These Crocs come in a variety of colors and prints and are perfect for the whole family!
---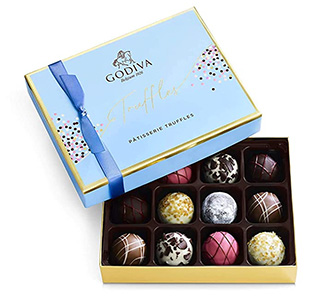 When all else fails, chocolate!
Who wouldn't want this beautiful box of tasty Godiva truffles in a variety of flavors?
Get one for your Valentine and one for you!
---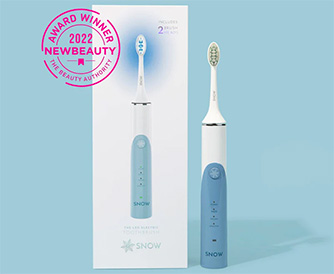 "I love this Snow toothbrush because it is much softerthan my old Sonicare brush but still gets the job done and whitens to boot!" – Melissa Fassel Dunn
All Snow toothbrushes have UV whitening lights for teeth whitening boost.
Comes in four colors: dark blue, blue, pink, and mint green.
They also sell teeth whitening kits!
Did we mention how soft the brush is? If you're one of those people whose dentist is always telling you not to scrub your gums away, thisSnow toothbrush is for you.
---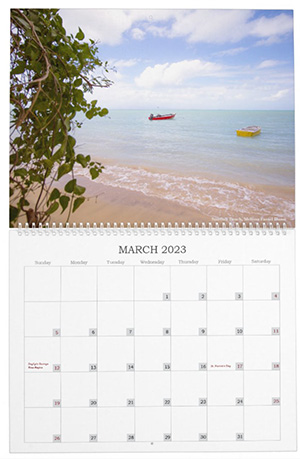 Who doesn't want to be transported to the beautiful, pristine beaches of Vieques, Puerto Rico?
This calendar is perfect for your beach-loving lover!
All photos taken by a small artist who loves the island of Vieques and wanted a calendar.
---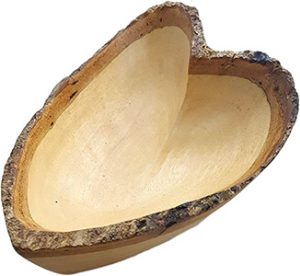 Hand-crafted from single piece of sustainable orchard wood
Perfect size for small salads, nuts, or side dishes
Absolutely unique – no two trays will be alike; includes bark edges for natural look
9-10 inch length x 7-8 inch width x 3-4 inches height (expect small variations due to the hand-crafted nature of the bowl); please also take into account natural curved dip of bowl when sizing for use
Cute and romantic: use it to surprise your loved one with chocolate, flower petals, snacks and more
---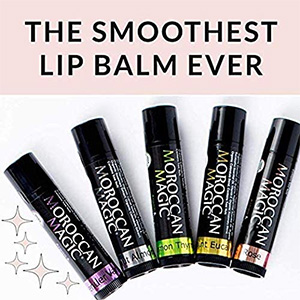 Perfect for hydrating those parched lips!
Women-owned and founded by a Milton native!
Organic argan and essential oils in 5 different scents
---
Engraved Keychain made of genuine walnut wood with a semi-gloss finish, brown leatherette & brass key ring

Engraved with "I love you ❤" in a delicate script

Full keychain: 4.5x1in, Wood only: 2.5x1in

Perfect token for someone close to your heart, a family member, a friend, or a lover that is dear to you!
---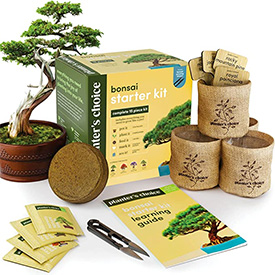 Tired of the dirty snow? Get some green in your house with this Bonsai Starter Kit!
Everything you need to bring the joy of growing bonsai into your or a loved one's life – in one sleek box!
This starter kit contains 4 types of seeds (Rocky Mountain Bristlecone Pine, Black Poui, Norway Spruce, and Flame Tree) stored in seed-safe packets for better germination, 4 burlap growing pots, 1 expanding-soil disc, 4 bamboo plant markers, 1 bonsai clipper and a beautiful, comprehensive and simple instruction booklet.
Reasonably priced!
Portable and Convenient: Bring it with you anywhere!
Weighs only 4lbs and is 8″ wide, making it the hassle-free outdoor fire pit you can use wherever life takes you.
Bring a little warmth and a lot of fun hiking, camping, glamping, to the beach, on picnics, to the backyard patio, to tailgates, on RV adventures and road trips, or anywhere else you'd want to gather around a bonfire
Eco-Friendly and Made in the USA: Radiate is made from recycled soy wax and recycled paper briquettes, to minimize our footprint
Easy to Use and Reusable.
One Match, No Cleanup.
---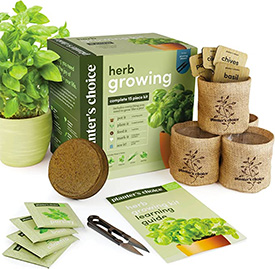 Tired of winter? Think spring!
Everything you need to easily grow 4 culinary herbs at home, in one sleek box!
This herb garden starter kit includes 4 durable burlap pots, 4 moisture-proof seed packets, 1 soil disc that expands when watered to fill all four pots, 4 beautiful bamboo plant markers, pruning shears and a beautiful, comprehensive instruction booklet. Grow the following 4 tasty herbs: Basil, Cilantro, Chives and Parsley.
Reasonably priced!
---
Check out our other guides:
💗 15 gift ideas for her this Valentine's Day – 2023 Gift Guide
💗 15 gift ideas for him this Valentine's Day – 2023 Gift Guide
*This post contains affiliate links. This means that if you purchase using one of our links, we make a small commission off of the purchase. The product doesn't cost you any additional money and we promise to only put these commissions towards limes, mint, and rum.