Progress flag flies over Beth Israel Deaconess Hospital-Milton
The Progress Flag was raised on Thursday, June 1 in honor of Pride Month. BID Milton is committed to improving access to care and health outcomes for LGBTQ+ patients and their families.
Also, we have a table in the lobby with Pride information: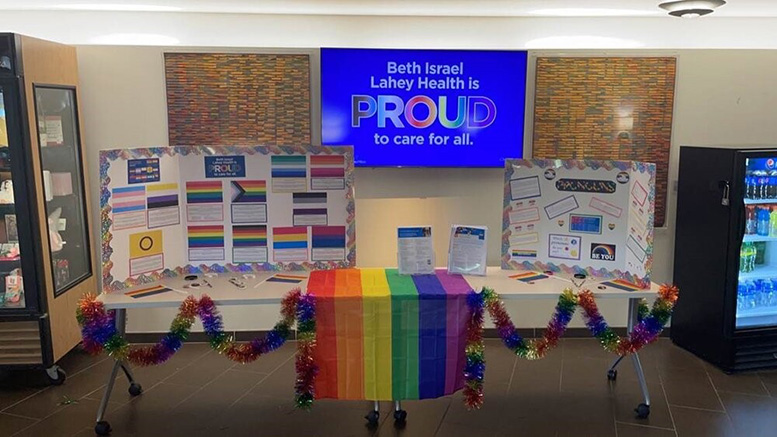 Stop by the Highland lobby to see the Pride display. Posters created by Mo Ortega, Melissa Drohan and Matt Levine provide information and resources. Handouts on gender affirming care at BILH as well as material about Fenway Health, an LGBTQIA+ health care, research and advocacy organization affiliated with BILH.
These handouts and other giveaways, including mini Pride flags, are available until supplies are exhausted.