Milton Mortgage Broker Joe DeBesse earns national recognition for exceptional customer service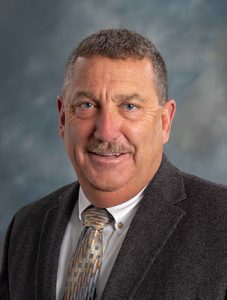 In the heart of our bustling town, there is a mortgage broker with a rare talent for finding the perfect financing solutions for his clients. Meet Joe DeBesse of Guaranteed Rate Affinity – Mortgages & More, who has recently gained national recognition for his exceptional customer service and unrivaled mortgage expertise.
Mr. DeBesse's business is much more than a typical mortgage firm; it is a place where dreams of homeownership come true. Located right in Milton, Joe DeBesse has become a beacon of trust and reliability for homebuyers, whether they are first-time buyers or seasoned real estate veterans.
The success of Joe's business can be attributed to his unique approach to customer service. His philosophy centers around understanding each client's needs and providing tailored solutions based on their unique circumstances. With an unwavering dedication to detail, Joe's personal touch has created strong connections with his clients, many of whom become personal friends throughout the process.
"My clients are my personal friends, or they become such as we navigate the mortgage world together. Referrals from friends, family, or Realtors also show the trust they have in me," Joe said with a warm smile during an interview.
In today's digital age, Joe shares his valuable mortgage advice and the inspiring success stories of his clients on his Facebook page. His online presence has further solidifies his reputation as the go-to mortgage advisor in the area.
It is no surprise that Joe's dedication and exceptional service have not gone unnoticed. Over the last few years, he has consistently ranked in the top 1% of Mortgage Loan Originators in the country. This national recognition is a testament to his unparalleled skills and customer satisfaction.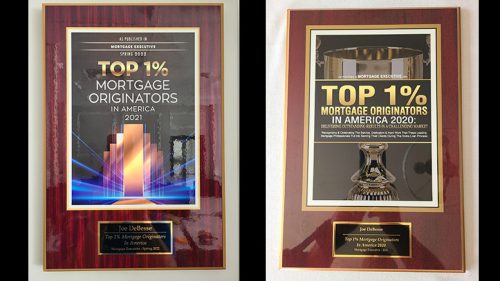 As Joe's reputation continues to grow, his business remains rooted in the town he knows best, Milton, MA. "Home field advantage!" he said, explaining why he chose to establish his business in this community. He believes that understanding the local market intimately allows him to provide even more valuable advice and guidance to his clients.
When asked about the best part of running his business, Joe's response was heartfelt. "Helping my people buy, save, or get what they want out of home ownership. Seeing their dreams come true is the most rewarding part," he said.
Joe's advice to his ideal customers and other business owners is simple but powerful: "The sooner we speak, the better off you'll be in the long run."
With a growing list of satisfied clients, Joe DeBesse is a testament to the positive impact a dedicated and caring business owner can have on the community. His approach to mortgages has not only transformed the homebuying process for many but has also enriched the lives of those he serves.
In a world often dominated by big businesses and impersonal transactions, Joe DeBesse stands as a shining example of how a personal touch and genuine care can create lasting relationships and make dreams come true.
As he continues to touch the lives of many more, Joe DeBesse truly is the Mortgage Whisperer of our town.
Get in touch with Joe today!
I am available 7 days a week to help you with your Mortgage needs, whether you are a 1st Time Home Buyer or a seasoned Real Estate veteran!
I handle the financing of Purchases, Renovations and Refinancing on Primary Residences, Second Homes & Investment Properties.
All of my work is Karma based…I'm here for you!
Guaranteed Rate Affinity
617-875-2079
[email protected]
Milton Scene Directory: www.miltonscene.com/businesses/joe-debesse-mortgage
Website: GRARate.com/JoeDeBesse
Facebook: www.facebook.com/JoeDeBesseGRA
LinkedIn: linkedin.com/in/joe-debesse-3075521a/
Vets Helping Vets
Joe is a Veteran and enjoys helping fellow Veterans out with their mortgage needs!