Would you like to submit a review of a local business?
It's easy and requires no sign-up!
First, navigate to the local expert you'd like to review.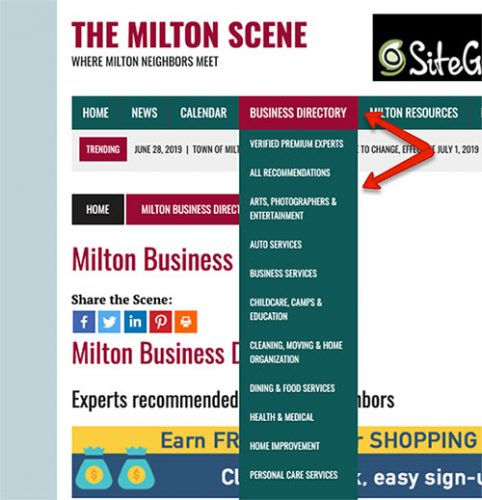 Next, click on the business you'd like to review.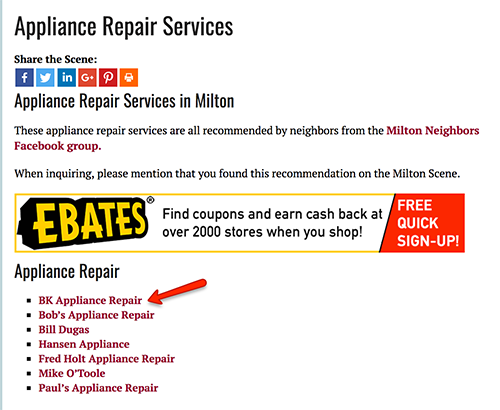 Click on the Create your own review button: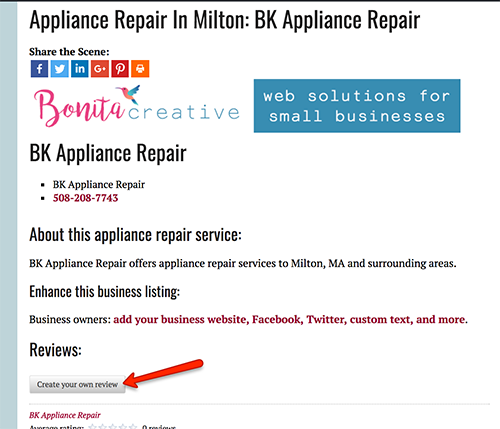 Fill out the fields and write your review.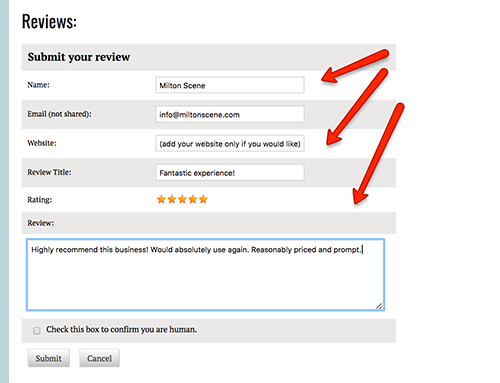 Check the human verification box and hit Submit.
You're done! Once your review is approved, it will appear on the Milton Scene.
Thanks for reviewing a local business!