I am excited and honored to announce my candidacy for the Milton School Committee.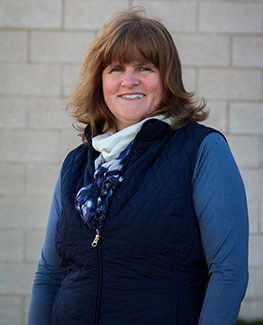 Along with my husband Robert and our three children, I have lived in Milton for 17 years and have had the good fortune to work with a wide array of people and organizations in the town. I have served as the president of the Glover PTO and Milton Youth Soccer Board, a Cub and Boy Scout leader, a volunteer for the Wakefield Estate, Outdoor Classroom Project and, for the past nine years, as a trustee and past president for the Milton Foundation for Education. Each of these experiences helped me to learn more about the town and to discover what matters most to those who live here.
I hope to take all that I have learned during this time and bring my passion for the Milton Public Schools to the school committee. I know for certain that I can be a voice for students and parents, a voice for sound financial decisions, a voice for a balanced approach to curriculum, and a voice for continued and open communication. I know for certain that I can work collaboratively with others, forge relationships and build partnerships. And, I know how to listen. I have been a teacher and an administrator for 23 years. I have a BS degree in Biology from St. Lawrence University and a MA degree in Curriculum Development and Teaching from Teacher's College, Columbia University.  Education is my life's work and I have both the professional and personal experience needed to tackle the complex and ever changing landscape of education in the 21 century. I look forward to the campaign and I respectfully ask for your vote for school committee on April 26th.