Have you seen the Milton Scene's list of local experts? Are you on it?
The Milton Scene features lists of Milton Neighbors' recommended businesses, such as plumbers, landscapers, kids' camps, handymen, and many, many more.
We offer a free basic listing to local experts. A basic listing includes your business name, phone number, address, and a generic description of the business. And…
These listings can be upgraded with your website, email address, social media info, custom images and text, our verified listing badge, and more!
Businesses included in the expertise and resources section of the Milton Scene have the opportunity to upgrade their listing to premium.
Premium listings provide more info to potential customers!
Why not give your business an edge?
Here's what a premium business listing looks like: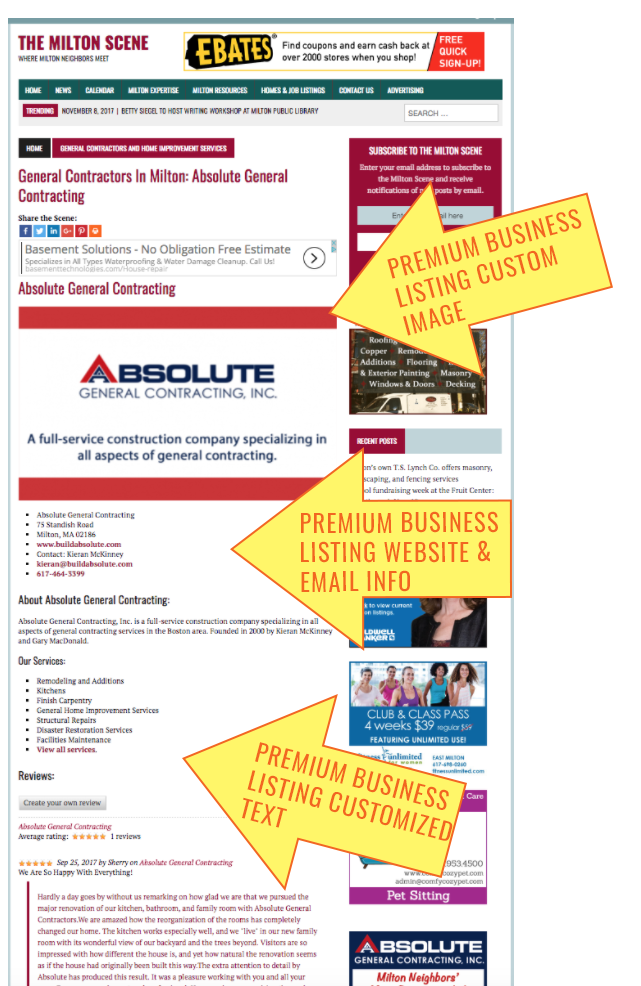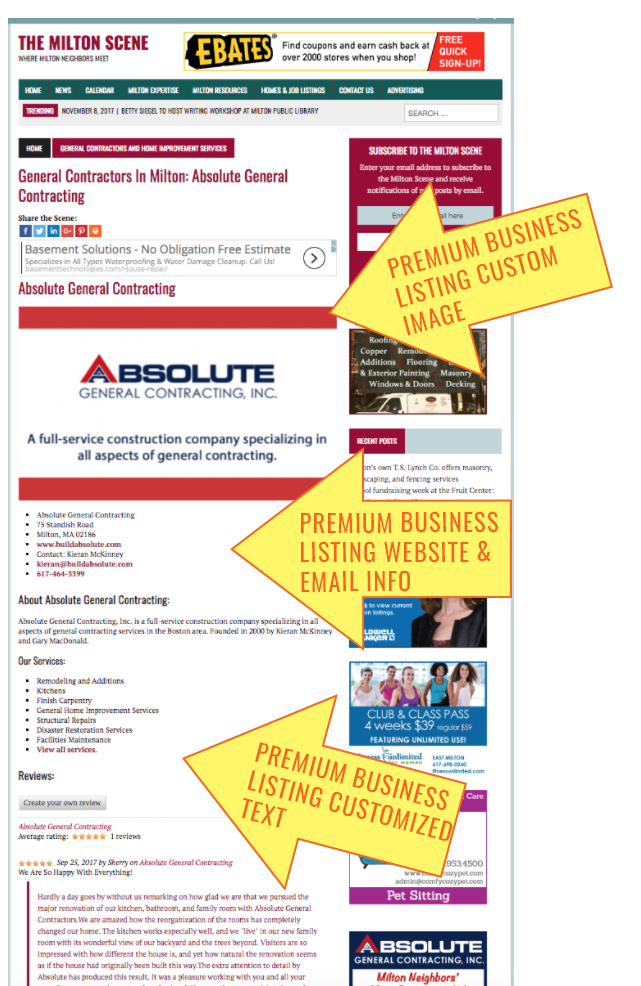 Here's what a basic listing looks like (no logo, no website, no email, no social media):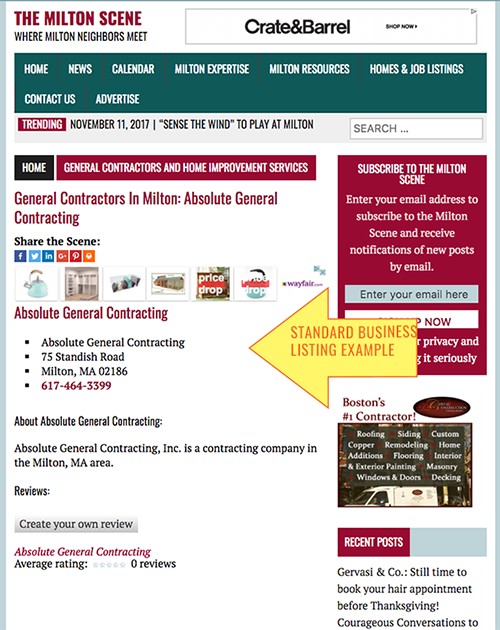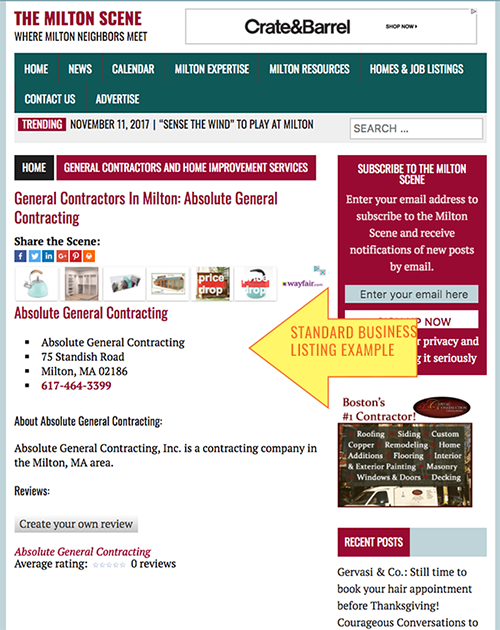 The Milton Scene Verified Badge is included on all Premium Business Listings: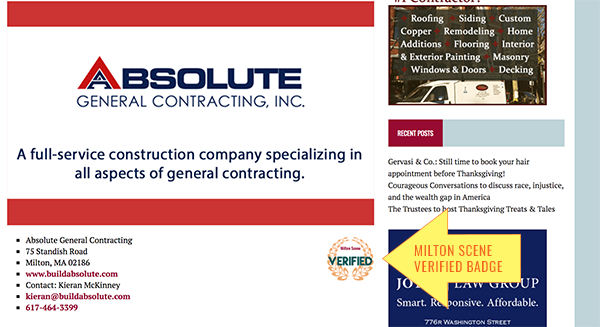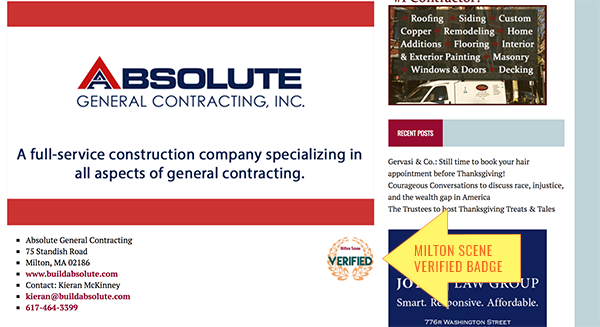 All Premium Business listings are starred in our lists, which makes them stand out to our visitors as the preferred listing to view: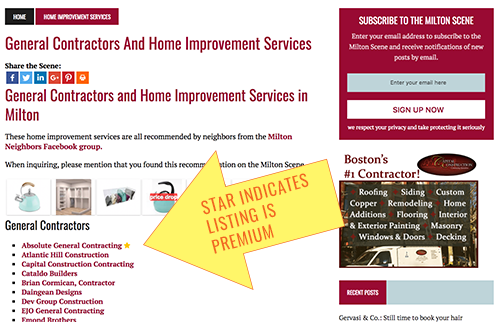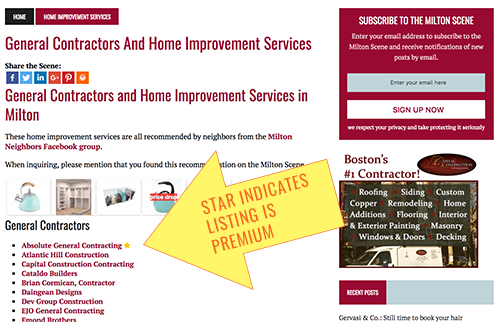 Your Premium Business Listing will include:
A link to your business's website.
A link to your business's Facebook page.
A link to your business's Twitter profile.
A link to your business's Instagram profile.
Up to 150 words describing your business (you will need to provide this text).
Custom image with your business name and/or logo.
Milton Scene verified listing badge
Regular pricing:

3 months: $50
6 months: $95
1 year: $175
And now, the DEAL:
Purchase a year-long premium listing today for only $175, and we will share your listing to our social media channels, including Milton Neighbors four times (one quarterly share). This is a $125 bonus!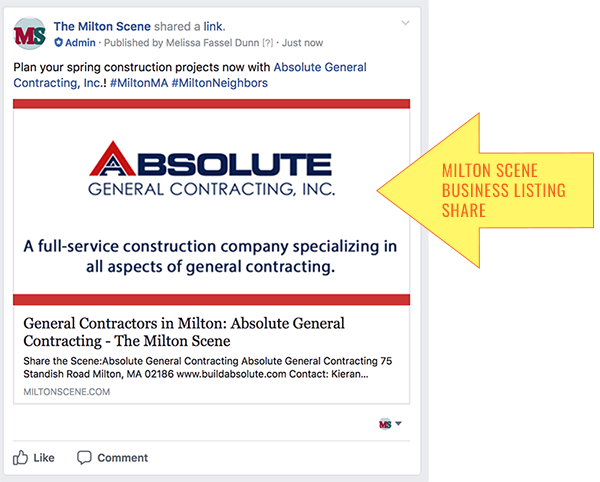 Don't forget, your business listing is searchable on Google. This is especially helpful for small businesses that might not have a web presence.
The exposure is virtually limitless!
Get your business listed today:
This offer expires at noon on Tuesday, November 28,2017.