A special newborn photoshoot rate, exclusively for Milton Neighbors
Got a new babe on the way, or did a new tiny little one just join your family? Let award-winning Boston Baby Photos photographer (and Milton's own) Jess McDaniel come document this time with your sweet new person. Jess will come to your home and take gorgeous photos of you and your new addition, while everyone in your family is comfortable.
The coolest part? If you're a Milton Neighbor, mention this article and you can buy this gift certificate for $200 (normally Jess' newborn and family photoshoots are $360-$460). This gift certificate is for a photoshoot with a 0-3 month old baby, and Jess loves to include older siblings and family at the session as well. The gift certificate can also be given away to a friend with a new baby if you don't have anyone this age in your home. This gift certificate cannot be redeemed for any goods or services except the newborn photoshoot for which it has been created.
Contact Jess to order a newborn photoshoot gift certificate at the special Milton Neighbors rate.
"Let me start by saying Jess is incredible! Jess has been photographing our little family from the very beginning. I first met her over 6 years ago when I had her come take maternity photos with my first. Now, over six years later and more than 10 photoshoots she has captured our little family blossom into a party of five. I don't know how she does it but she manages to get all 3 kids to smile (genuinely) for the camera and capture each of their personalities beautifully. The icing on the cake is, our kids love her! They look forward to photoshoots with Jess because they know how much fun they are going to have…whether it's jumping on the bed or running through the sprinklers on a hot day, it's always a blast when she's here! The photos we have from Jess and far and away the best we have of our family and as a result we have them framed all over our house! I would absolutely recommend Jess at Boston Baby Photos to anyone who asked!"

—Makenzie, Weston, MA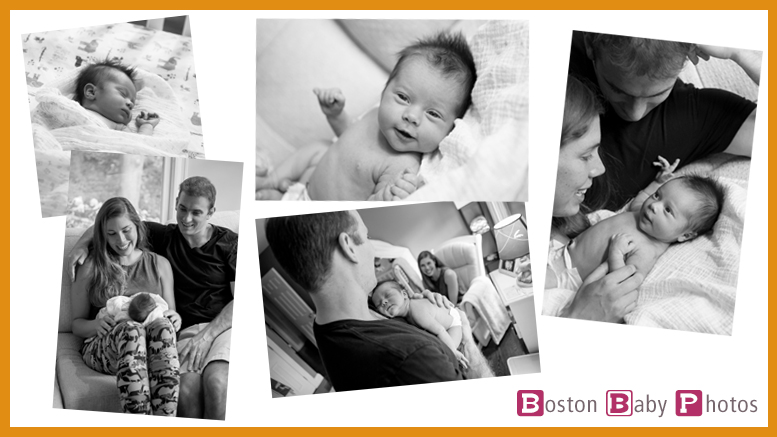 More about Baby's First Year Package options
After the first session, Jess is always available to come back for photos throughout your baby's first year as part of her Baby's First Year packages (the packages are 3-5 sessions in the first year + a photobook). Use of this gift certificate takes $400 off the price of the Baby's First Year packages listed here:
http://www.boston-baby-photos.com/babys-first-year
""We had our baby girl's 1 month and 6 month photos taken and I am thrilled with the photos! Jess is such a pleasure to work with and her work is simply beautiful. She is so thoughtful with her photography and it's quite clear to see how much she enjoys working with families. She is also quite efficient with turn around and providing you access to see the photos quickly. I would highly recommend her!"

—Lauren, South End, Boston, MA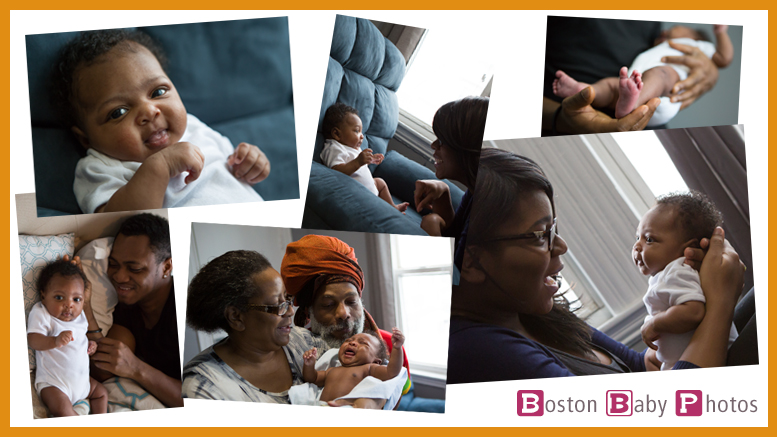 Ready to order a gift certificate? Contact Jess!
More about Boston Baby Photos
Most of Jess's photos are taken in families' homes. Her in-home sessions are quick—usually less than an hour—and they're fun and relaxed. She doesn't use props; her goal is to document real life, where kids and families really look like themselves. You know those fantastic photos when everyone is right in the moment—everyone's laughing at something, maybe not even looking at the camera? That's what she's going for. Of course she also does the photo where all the kids are looking at the camera and smiling—that classic moment that the grandparents love — but the other kinds of photos are fun, too. She gets to do it all.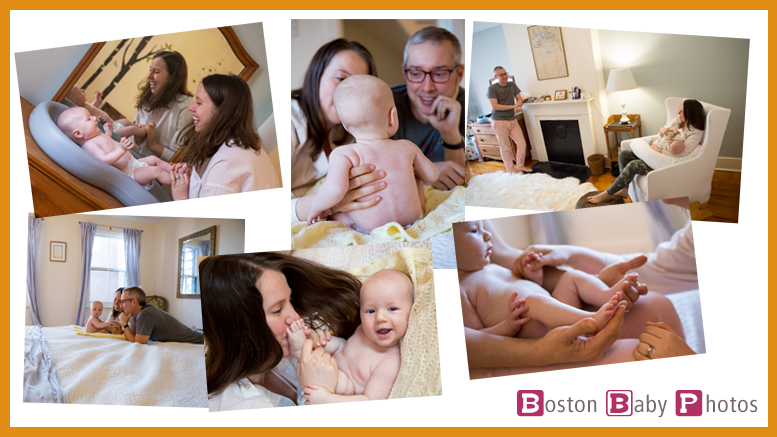 Interested in seeing more samples?
You can see more photos from newborn photoshoots with Jess in this black & white newborn photo gallery from her Boston Baby Photos website. Or take a look at the newborn sessions Jess has been blogging about over the last six months (both color and black & white) new baby blog posts here.

A little background about Jessica
Jessica McDaniel grew up in Milton and still lives here in town with her husband and two young daughters. She's been photographing children and families in the Boston area since 2003 with the company she started, Boston Baby Photos. She was named 2017 Reader's Choice Award Winner on Wicked Local/The Patriot Ledger, and when she talks about her job, she smiles. "I love what I do—I get to spend my days playing with children and then using my photos to tell the stories of families. I start when they're babies and get to continue all the way through their teen years. I feel really lucky that lots of people have me come back and take pictures of their families as they grow. It truly is the best job ever."
You can reach Jess at [email protected]
This is a Milton Scene sponsored story.