2022 Local Business Black Friday Specials for Milton Neighbors!
Please support your local businesses this holiday season! Happy Holidays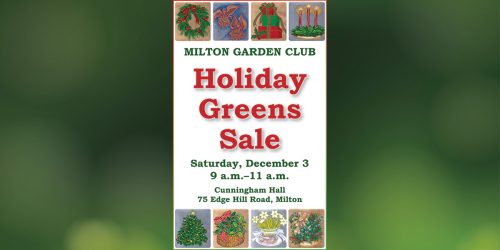 Milton Garden Club Holiday Greens Sale
Saturday, December 3, 2022, 9:00 a.m. – 11:00 a.m.
Cunningham Hall, 77 Edge Hill Road, Milton, MA 02186
Custom designed holiday greens Baskets made from locally sourced freshly cut greens, beautifully decorated Wreaths, Centerpieces with candles, Swags for doors and mantles, planted Amaryllis and Narcissus gifts and more! GREAT PRICES! Proceeds support town of Milton beautification project.
Get in touch:
For questions, contact Joan Faulkner
[email protected]
---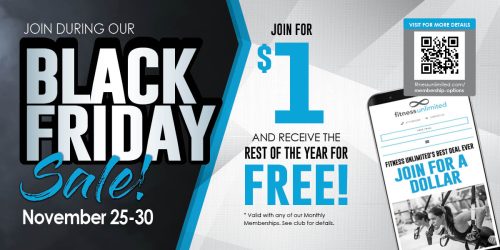 Fitness Unlimited – Where Your Fitness is Our Passion!
Black Friday Special! November 25-30
Join for $1 and receive the rest of the year for FREE!
* Valid with any of our Monthly Memberships. See club for details.
For more information, visit fitnessunlimited.com/membership-options 
Get in touch:
Call us: 617-698-0260
Web: fitnessunlimited.com/membership-options
---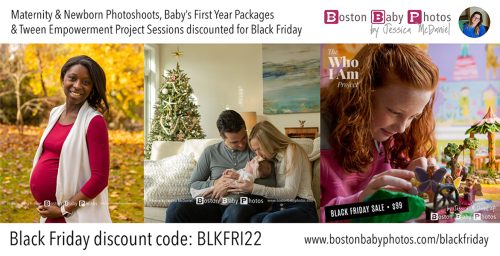 Boston Baby Photos
Is there a baby or a grandbaby on the way? Do you have girls or non-binary kids aged 10-12 yrs old in your family? This week I'm discounting my maternity sessions, newborn sessions, baby's first year packages, and my January tween empowerment "Who I Am Project" sessions.
Who I Am Project • 10-12 yr olds, normally $175 – $99 with code BLKFRI22
Maternity Minishoot Gift Card, normally $275 – $199 with code BLKFRI22
Newborn (0-3 mo) Photoshoot Gift Card, normally $360 – $284 with code BLKFRI22
Baby's First Year Package Gift Card, normally $1200 – $1124 with code BLKFRI22
Get in touch:
www.bostonbabyphotos.com/blackfriday
Instagram: @bostonbabyphotos
Phone: 617-501-6078
---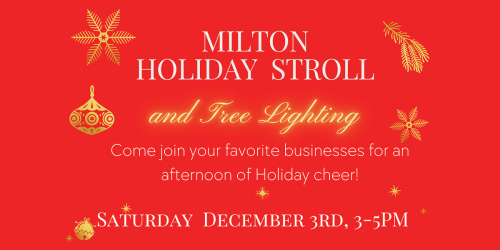 Milton Holiday Stroll and Tree Lighting
The 2022 Milton Holiday Stroll will take place Saturday December 3rd, 3:00 – 5:00 p.m. with guest of honor & former Milton Town Administrator, Annemarie Fagan!
3:00 – 5:00 p.m. – Music & Holiday treats in East Milton Square
3:00 – 4:00 p.m. – Make your own S'mores at Steel & Rye (85 Eliot)
5:00 p.m. Tree lighting, Caroling & Pictures with Santa and Mrs. Claus on the East Milton Square Deck
Come join your favorite businesses for an afternoon of Holiday cheer!
Get in touch:
miltonchamberofcommerce.com
---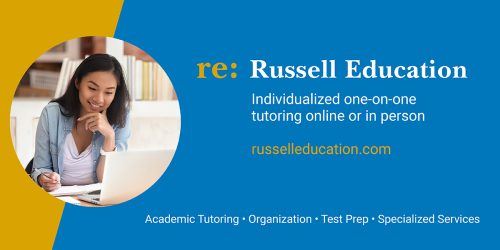 Russell Education
​​Since 2005, our tutors have provided intelligent, caring, effective support to hundreds of students K-12.  We cover every academic subject, test prep, organization, and specialized services.
New clients who contact us by 12/21/22 will receive 20% off their first 5 sessions, a savings of $145-$245
Get in touch:
Arrange a free consultation with founder and director David Russell via email ([email protected]), phone (781.269.5938), or our website (www.russelleducation.com)
---

SquareSmiles is proud to serve the Milton and surrounding areas for their orthodontic needs!
Our hours are 7:30 a.m. to 4 p.m.
New Patient Promo: We are excited to offer $500 off orthodontic treatments for new patients who sign up to start treatment between now and December 15! Be sure to call our office as soon as possible to schedule your complimentary consultation to redeem this special pricing.
Get in touch:
Follow us on Instagram @squaresmilesortho and Facebook @SquareSmiles.
Check out our website squaresmiles.com or give us a call at 617-898-0220 with any questions.
---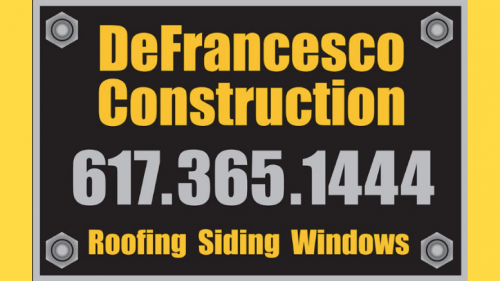 Defrancesco Construction
DeFrancesco Construction has been providing quality roofing, vinyl siding and window installations for over 40 years locally. We have hundreds of local jobs and happy customers.
Find out today how fast & affordable it can be to upgrade to energy efficient vinyl replacement windows.
We can provide a fast & free estimate for premium vinyl siding, including panel or cedar styles on your any home.
Is it time to replace your roof? Call us for a free roofing estimate.
Get in touch:
Please contact us today for a Free, No Obligation Estimate. We guarantee a quality and affordable renovation to your home.
617-365-1444
[email protected]
www.defrancescoconstruction.com
---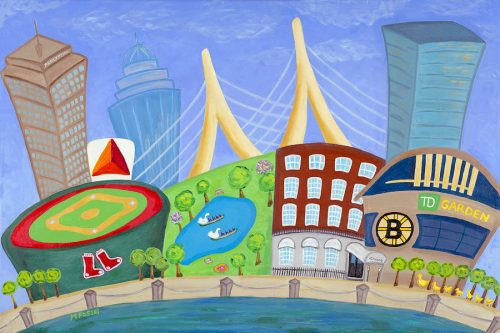 Support a local artist with these happy gift prints!
Check out this whimsical painting of our fair city!
Melissa Fassel Dunn paints whimsical, colorful landscapes of Boston and beyond.
Check out other local favorites like Bit O' Boston (above), Eustis Estate Gatehouse, or Funky Fenway!
Visit Fine Art America and use code AYMMSK to check out all of her work and SAVE 20% for Black Friday!