Special Meeting April 3: Proposed 50 unit rental & retail development in East Milton Square
Dear Neighbor:
Please come to a special meeting of the East Milton Neighborhood Association and share your comments and opinions about the proposal.  The Falconi team will be attending the meeting.  We are inviting your elected officials.
WHAT:  SPECIAL MEETING-Proposed 50 Unit Rental & Retail Development-East Milton Square
WHEN:   Tuesday, April 3rd – 7:00 to 8:30 p.m.
WHERE:  EAST CONGREGATIONAL CHURCH, 610 Adams St., Milton  (Upstairs in Sanctuary)
WHY:   This is your neighborhood.  Now is the time for your comments and questions.
East Milton Square development update:
Everyone agrees that East Milton Square needs to be a vibrant part of the community.  That's why we're focused on creating a dialogue with residents, elected officials, businesses and potential developers to preserve a strong neighborhood in our town, so that our residents can find potential affordable housing options and access to the wonderful opportunities our town offers.
We ask that everyone in our neighborhood commit to being part of the discussion.
We hope that you join us on April 3rd at the East Congregational Church and help us reach our goal of making East Milton the best place to live, work and play.
Background:
In August 2017, Ned Corcoran, attorney for Falconi Companies, met with the East Milton Neighborhood Association Board to present a mixed use, rental development at Adams Court, Bassett Street and Franklin Street.
Since that time there were 3 large community meetings (each with approximately 200 attendees) and a joint meeting of the Board of Selectmen and Planning Board (with approximately 100 attendees).
In addition, there has been a smaller group of neighborhood volunteers working to advance a proposal that would meet the needs of the community and respect the concerns of you and other neighbors.  This smaller group of volunteers has always operated with the intention of returning to the neighbors with updates.
Current Status:
After 8 months of engagement with Ned Corcoran and many smaller working group meetings, the group has come to an impasse.  The proposal has changed since the first meeting but concerns about scale, scope, density as well as a myriad of other issues (parking, traffic, impact on schools, etc.) still exist.
The current proposal includes:
50 rental units (63 bedrooms)
13 units at 2 bedrooms: 848sq. ft. to 858sq. ft. with one at 966sq. ft.
37 One Bedroom Units: 598sq. ft to 667sq. ft. with one at 714 sq. ft.
4 stories
7,787 sq. ft. office space; 8,885 sq. ft. retail,  and 1,773 sq. ft. amenities
113 parking spaces (41 outside and 72 garage spaces)
Ned Corcoran has indicated the Falconis have reached a point where they need to develop plans to advance a rezoning of the property.  He says they need to know whether the neighborhood supports rezoning for a project with the density that has been arrived at to date.  He has stated this is the minimum density that the development needs to achieve and we need to either move forward with this project or move on in another direction.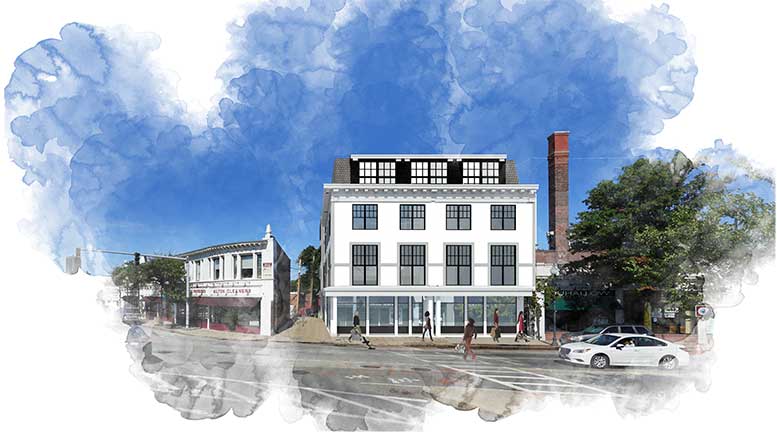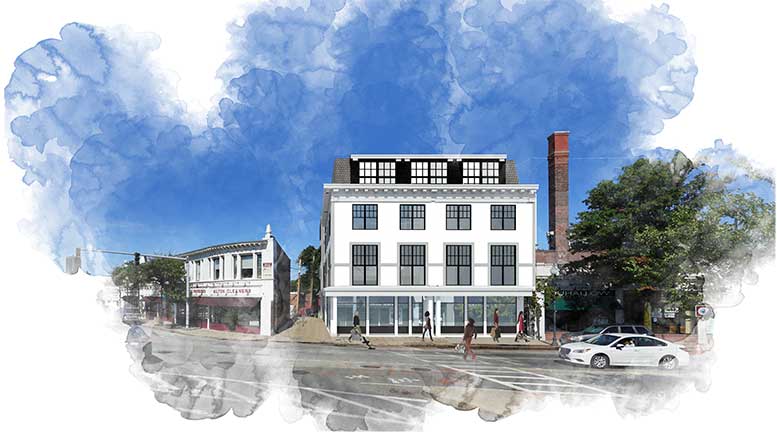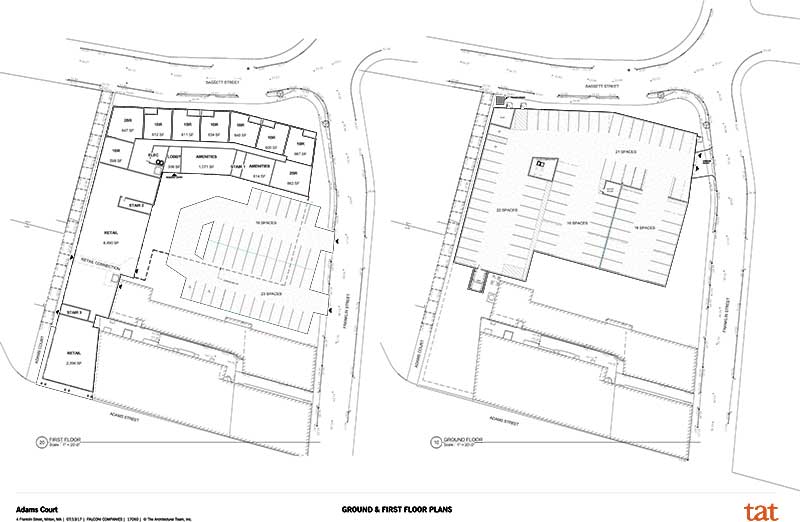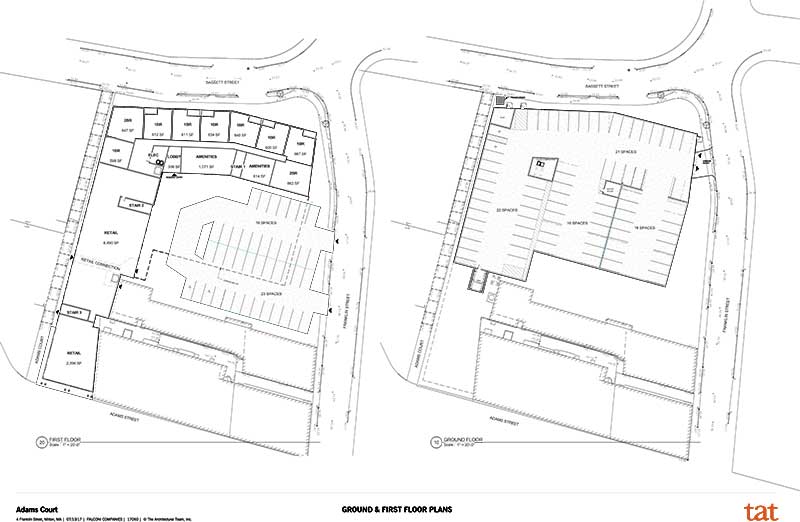 Neighborhood Meeting – April 3rd at 7:00 p.m.
Please attend and share your thoughts and concerns about the new proposal.
We know you want a safe and affordable place to live and raise your family with access to the businesses, restaurants, and offices you use regularly.
The decision rests with you.  This is your neighborhood, your homes, your families, and your future.
We look forward to seeing you on April 3rd.
(Many thanks to the East Congregational Church for allowing us to hold our EMNA meetings there!)