Broad Appeal: Bridget Dujardin, of Boston Sensory Solutions, on creating her occupational therapy business
About this episode:
Bridget Dujardin is an occupational therapist who set out on her own and launched her own pediatric occupational therapy company based in town: Boston Sensory Solutions. She dropped by the set of "Broad Appeal" as the June guest to talk about her journey to becoming her own boss, insights from her own work as well as tips for anyone who might be caring for a family member.
Host Melissa Fassel Dunn also take a trip to a local restaurant for some original recipes in this new episode
About our guest: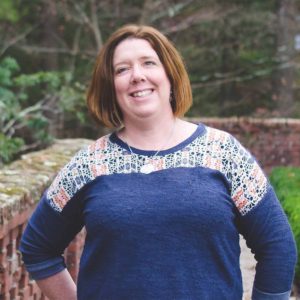 The owner and lead occupational therapist of Boston Sensory Solutions, LLC, Bridget spent a few years working in group homes for adults with developmental disabilities. Here, she learned about occupational therapy and decided to pursue it as a profession. She returned to graduate school at Tufts University's Boston School of Occupational Therapy where she earned her Master of Science in OT in 1999. Bridget continued to work in the field of developmental disabilities as an occupational therapist in community-based programs at Vinfen Corp. for almost 20 years. During this time, Bridget became a guardian for a woman who has mental retardation, who later later moved in with Bridget and continues to live with Bridget and her family today. Bridget also got married and had three children during these years.
The Twist
Donna Gillespie of The Industry treats us to this delightful beverage. View the recipe.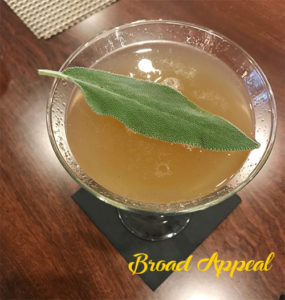 How to watch:
Watch the latest episode here.
"Broad Appeal" is currently airing on the Public channel (Comcast 9/RCN 13) every Tuesday evening at 8 p.m. and Thursday morning at 9 a.m., with new episodes each month.
Find out more at www.broadappealtv.com.
Follow Broad Appeal on Instagram.