Fran Karoff Yoga announces NEW location and classes
Fran Karoff Yoga to move to 60 Adams Street in Milton
Recently winning the Milton Neighbors Choice Award, Fran Karoff Yoga announces NEW location and NEW classes starting this September!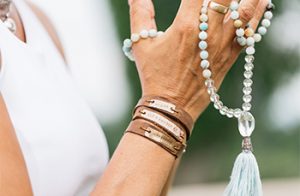 Fran Karoff Yoga will be moving to 60 Adams Street, in Milton Lower Mills, to the space on the third floor where Santosha Studio operates. "I'm thrilled to sublet from Santosha and run my session-based business there," said Karoff. Offering classes that are intention-based and ranging from "gentle" to "all-levels" to "vigorous," she offers something for everyone and is excited about the new space and to collaborate with Noreen MacKenzie of Santosha. "Our intention is for our businesses to run separately but to complement one another; we will do whatever we can to support each other in offering a wide variety of yoga and pilates to the Milton community. It's an incredibly beautiful yoga studio and it is a great move for my business!"
To celebrate the move, Karoff will be offering FREE YOGA CLASSES all day on Monday, September 10th as an OPEN HOUSE including:
8:00 a.m. vigorous vinyasa, 9:15 a.m. all levels vinyasa, 6:00 p.m. all levels vinyasa, and 7:15 p.m. gentle flow. "It's a great way to check out Fran's classes and see what the buzz is all about," says one devotee, "her classes have great music, instruction, and she speaks right to you."
Fran Karoff has been teaching yoga for over ten years and practicing for well over 20. She began practicing as a new mother and continues to share her passion for yoga. "Yoga's therapeutic benefits of strength and flexibility are only the beginning of what you get out of a regular practice. Your nervous system resets so you feel a deep sense of calm and peace. That is what got me hooked from the very beginning." Her teaching method offers physical challenge but she also offers something to think about or center each practice, generally a timely intention, so the practice works on a variety of levels.
Her first fall session of classes will begin the last week of September and run through the end of October. Registration is through email at [email protected]. The full schedule and descriptions of classes are found at www.frankaroff.com (look under the header schedule, then the drop down for classes).
This fall there will be many workshops (yin yoga, ball rolling and more) and something new called "Self-Care Bootcamp" that will run on four consecutive weekends where Fran is partnering with friend and fellow instructor/health coach Martha Susi. "I am always soliciting ideas for workshops and classes from 'my tribe' as I call it, as I'm always aiming to introduce meaningful additions to the schedule," Karoff said.
Being welcoming and flexible is key. Any classes missed in a session can be made up anytime—at any class—within a given session. And giving back is something built into Karoff's program, too. Each holiday season Fran Karoff Yoga raises funds for the Milton Holiday Gift Program, to provide gifts for local teens in need. "It's just the best to be able to leverage yoga classes and our yoga community to support those in need at the holidays. Everyone wins!"
To get in touch with Fran:
To contact or register for the first fall session, email [email protected].