Mosquito Joe of Braintree-Weymouth serves South Shore area
Local franchise shares personal reason for starting business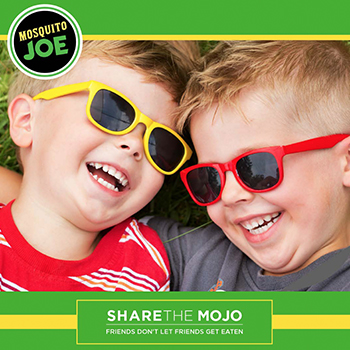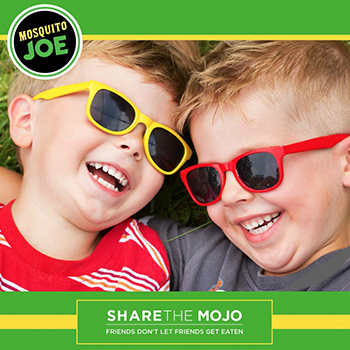 Mosquito Joe of Braintree-Weymouth is a small franchise started by Jodi and Joey Elliott, mother and son from Hull, MA. Jodi is was born and raised in Hull, graduating from Hull High and then getting her two Bachelor degrees from UMass – Amherst. Joey is currently attending UConn – Storrs hoping to get his Bachelors degree in Political Science.
They have a very personal reason for starting this business. Joey was infected with Lyme disease about 10 years ago after a Tick bite that went undiagnosed for almost three years. Joey had been treated by three different sets of doctors for all his symptoms (headaches, gastro intestinal issues and joint pain) before an astute intake nurse diagnosed him correctly. A quick blood test and they finally knew the problem. Unfortunately, three years of Lyme disease had taken a toll on Joey's health and most doctors did not know how to treat his "off the chart" test results. After months of deteriorating health and 10 days of hospitalization, Jodi took to the Internet. They found a doctor in New York City that specialized in acute Lyme disease cases. Because his treatment plan did not meet the health care company guidelines, the next year of treatments came out of pocket. Joey had a pic line installed directly into his chest and took anti-biotics intravenously twice a day for over six months. His health slowly returned and he has been symptom free for over four years.
"If I knew then what I know now, I would have protected my family. I don't even remember any Tick or Mosquito companies that existed ten years ago. Prevention and early detection are critical." – Jodi Elliott
Jodi and Joey opened Mosquito Joe in May, 2018 and are currently running the business out of their Hull home.
"It's exciting to be starting our own business. It took months of preparation before we could even open including studying, taking the test and getting certified by the State. The State Inspectors have been great to work with and have been very encouraging and helpful in making sure we are compliant and getting the best results we can for our customers. And the customers have been great. It is very satisfying to be selling a product that people want and can see immediate results." – Joey Elliott
Mosquito Joe currently services Milton, West Roxbury, Roslindale, Braintree, Quincy, Weymouth, Randolph, Holbrook and Avon. Look for Joey in our bright yellow truck! He's been known to give out free koozies to people interested in their services!
To get in touch with Mosquito Joe of Braintree-Weymouth:
To learn more about Mosquito Joe of Braintree-Weymouth and the services it provides, please head to their website: https://braintree-weymouth.mosquitojoe.com/