Looking for a bathroom remodel? Capital Construction offers one-day bathroom makeovers!
Capital Construction Contracting is excited to introduce Bath Makeover by Capital
Transform Your Bathroom with Our Remodeling Services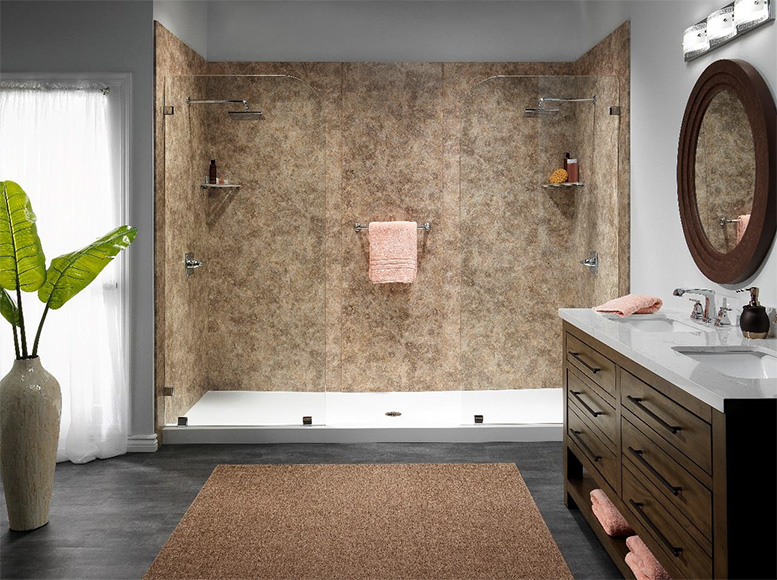 One-Day Bathrooms from Capital Construction
We offer professional tub replacement services that make it easy to upgrade your bathroom with a beautiful, low maintenance fixture.
Bath Remodel
Have you been putting off bathroom renovations because you think it will cost too much, or because you don't feel like dealing with a long renovation? Capital Construction Contracting has fast, affordable bathroom remodel options that allow you to make the updates you need without the hassle.
It's true that our bath remodel services cost much less than a traditional renovation—but it gets even better.
We complete the installation of most bath tubs in just one day. We arrive in the morning with everything we need to finish the project before we leave later that day. It couldn't be more convenient.
You can also count on flawless installation from our fully licensed and insured team. Whether you want to update a chipped or stained tub or require a more accessible solution, Capital Construction has a quality tub to suit every need.
Award-Winning Boston Bathroom Remodeling Contractors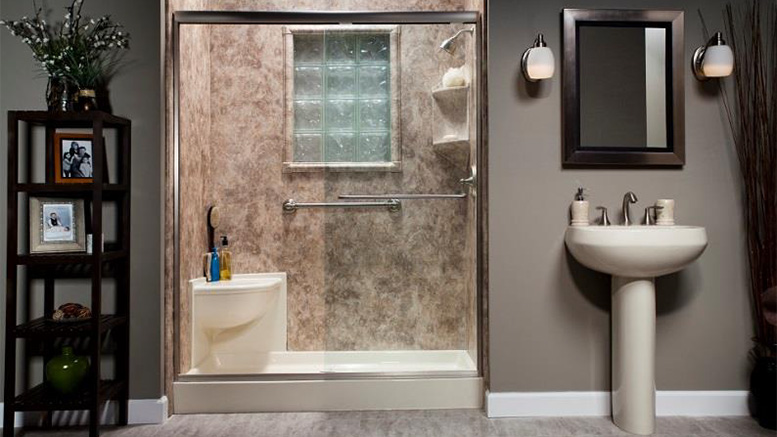 Some bathroom remodeling contractors just want to make a sale, but we look at things a little differently. We approach every job as an opportunity to earn a customer for life. You'll notice the difference in every interaction—from initial consultation through to final installation.
We listen—really listen—and treat all of our bathroom makeovers as custom jobs. That way, we can be sure you'll love the final results every bit as much as the beauty and durability of our quality bathtubs.
Capital Construction is proud to offer many benefits to Boston homeowners, including:
Free Consultations
Competitive Prices
Tubs in Dozens of Style and Color Combinations
Custom-Fabricated Tubs for a Perfect Fit
Flexible Financing with Attractive Terms
Durable Acrylic Replacement Tubs
Industry-Leading Warranties
Shower Remodel
Stepping into a stylish, custom shower is a great way to start your day. If your shower isn't everything, you'd like it to be, it's time to consider a bathroom remodel with Capital Construction Contracting. We're proud to offer Boston homeowners budget-friendly options that make it easy to update their bathrooms while enjoying easier maintenance and impressive durability.
In addition to installing a new bathroom shower, we offer many other options for a shower renovation, including custom fabricated shower doors, and eye-catching shower enclosures.
Do you need an accessible solution? By eliminating the need to navigate over a high tub wall, a walk-in shower provides a safer showering experience for elderly homeowners and those with limited mobility.
No matter which of our shower systems you choose, you can always count on us for flawless installation backed by industry-leading warranties.
Fast, Affordable Bathroom Makeovers
You don't want to deal with a long renovation that leaves you without your bathroom for a week or more—and we don't blame you! Such a painfully long process will never be a concern when you choose us as your bathroom remodeling contractors. In fact, our fully licensed, insured professionals complete most bathroom makeovers in just one day!
a Boston bathroom remodeling company with years of
Bath Solutions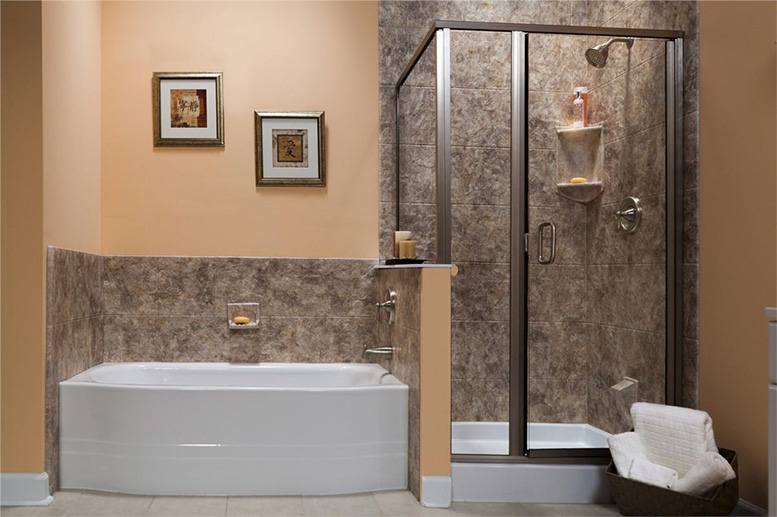 From new baths and showers to wall surrounds and accessibility solutions, Capital Construction Contracting offers many affordable ways to update your bathroom. Whether you want a style refresh or need help making the most of your space, our talented designers and highly skilled installation specialists can help.
The first step in making your new bathroom a reality is a free consultation. We'll take a look at your space, discuss your ideas, and explain all of your options. Our designers will help as you choose every detail—from shower doors to custom accessories.
At the end of our consultation, you'll have an accurate, written quote and information about a range of financing options that might make budgeting for the improvements you need easier.
Budget-Friendly Boston Bathroom Renovations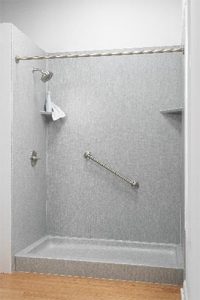 Many homeowners put off a much-needed bathroom remodel because they think it will cost too much, but we offer bathroom makeovers that are surprisingly affordable. We have bath remodel solutions for any size space, and every job is a custom job.
What does that mean to you?
It means our bathroom remodeling contractors can help you design a remodel that perfectly suits your style, your needs, and your budget!
Choose Capital Construction for your bathroom renovations and enjoy:
Expert Advice: We've helped thousands of homeowners transform a so-so space into something special, and we can do the same for you!
Award-Winning Service: Our exceptional reputation is supported by glowing testimonials from past customers.
Premium Products: We insist on the best for our customers, so we only install products from trusted manufacturers.
Flawless Installation: The Capital Construction team gives 110% on every job, and we're not done until every detail is perfect.
Impressive Warranties: You'll have peace of mind knowing your investment is protected by an industry-leading warranty.
A Simple and Stress-Free Option for Your Next Bath Remodel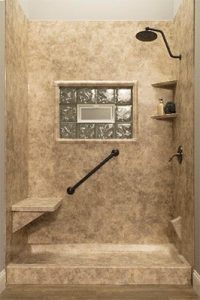 You'll be surprised by how dramatically your bathroom can be improved with the fuss-free installation of a new wall surround! Not many bathroom remodel projects can be completed so affordably or with such a minimum of hassle. Our award-winning team receives in-depth manufacturers' and installation training to ensure customers get the results they envision with their bathroom makeovers. You can rely on the precision craftsmanship of our licensed and experienced bathroom remodeling contractors for an airtight fit—every time.
As one of our most popular bathroom renovations, your wall surround installation can be designed to incorporate the styles and features that best suit your needs, taste, and budget. You'll be able to choose from the following for your bath remodel:
Over a Dozen Color and Stone Finishes
Up to Eight Tile Patterns for Added Texture
Several Caddy and Shelving Options
Multiple Hardware Finishes and Designs

Safety Features,

Like Bench Seats and Grab Bars
Get started and have a new bathroom in place this spring!
Visit www.capitalconstructioncontracting.com for more information.
We offer financing on every project 12 months same as cash!
Call today for your free in-home estimate- 617-319-1225