Milton resident builds patio furniture for squirrels in order to keep busy during quarantine
Milton resident Mike Hale titled a recent Facebook album, "What level of stir craziness have you reached?"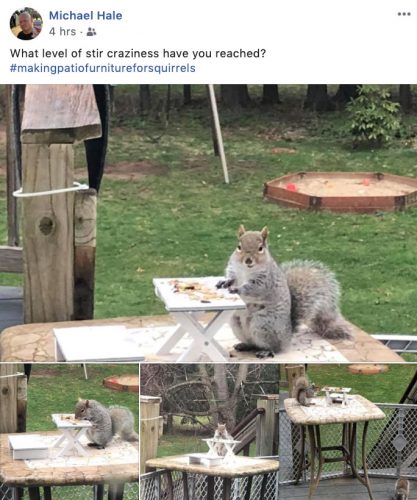 Hale's stir craziness level was at an 11 when he decided to build furniture for his "yard hamsters." 
Check out his handiwork here:
Mike's creations feature a tiny picnic table and bench to assist with squirrel cuisine.
When asked if we could share Mike's post, he responded with:
"I assume like most folks I'm dying for anything on the happier side of quarantine life."
This makes us happy.
Yes, it does.
Next up: waterskis: