Did you know you can track your Massachusetts ballot?
You can find and track your 2020 mail-in ballot!
Enter your name and the address at which you are qualified to vote on the Elections and Voting website: https://www.sec.state.ma.us/wheredoivotema/track/trackmyballot.aspx
First, enter your name and address: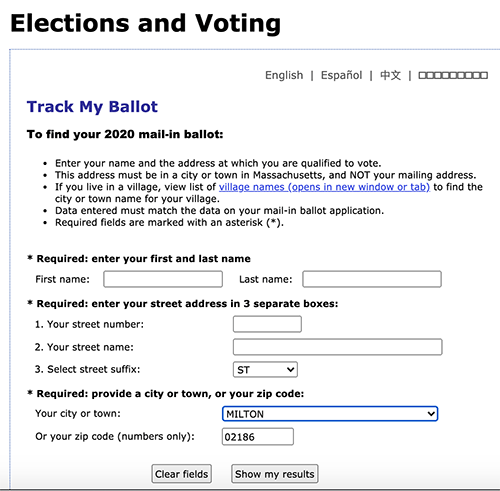 Then, find out where your ballot has been!