Mike Zullas seeks Re-Election to Select Board
Mike Zullas has confirmed his bid to run for re-election to the Milton Select Board. To that end, he has assembled a committee and will officially kick off the campaign on Sunday, March 14, 2021, 4:30 p.m. – 5:30 p.m. by Zoom. Details can be found at facebook.com/Zullas4Milton.
"It has been an honor to serve the residents of Milton as a member of the Select Board," Zullas said.  "But while we have accomplished much over the last three years, there is still more to be done."
Zullas has been a tireless advocate for Milton residents, serving on the Warrant Committee, the School Committee, and now the Select Board.  "Whether you're a school parent or a senior, whether you live in East Milton, on Blue Hill Avenue, on Canton Avenue or Brush Hill Road, or in any of Milton's other wonderful neighborhoods, I've been proud to stand up for you on issues such as airplane noise, 40B developments, and helping to negotiate contracts that have saved the Town more than $2,000,0000, and that have expanded cable and internet coverage."
Zullas cited Milton's achievements during his time on the Board and attributes those successes to a shared sense of purpose and a willingness of residents to work together. "The lesson of the last three years is that if we work together we can get things done." Zullas said.  "We can do big things like replacing the dilapidated Hendries building, creating a Youth Center, renovating the East Milton Deck, and planning for new fire stations.  We can also respond effectively to crisis, as we've shown during the COVID-19 pandemic."
Zullas is asking residents to judge him on his record and his goals for the future.  "It is not in my nature to abandon the work before it is done," he said.  "I am committed to focusing on the important issues that will affect life in Milton for years to come. These include overcrowding in our schools, affordable housing and 40B developments, equity, a municipal broadband network, and the needs of our seniors. If given the opportunity, I will use my experience, knowledge, strong working relationships, and love for Milton to help meet those challenges. To address them effectively, I will continue to seek the views of our entire community, continue to emphasize teamwork and to collaborate with our neighbors, and work to build the consensus needed for continued success.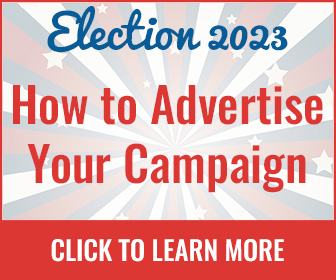 A lawyer and former public corruption prosecutor, Mike received his B.A. in History and Political Science from Williams College and is a graduate of Vanderbilt University Law School, where he served as Editor-in-Chief of the Vanderbilt Law Review.  He lives on Fairbanks Road with his wife Marianne and their daughters Melina, age 12, who attends Pierce Middle School, and Alyssa, age 10, who attends the Cunningham Elementary School.
For more information or to contact the campaign, please go to www.mikezullas.com.