Milton Coalition asks Milton parents to complete brief survey
The Milton Coalition is asking Milton parents/guardians of children in K-12th to complete this brief, anonymous survey about youth health and well-being.
This survey is part of a comprehensive community assessment.
We use this data, along with other information we collect, to evaluate our efforts and inform our future work. Results will be presented next spring.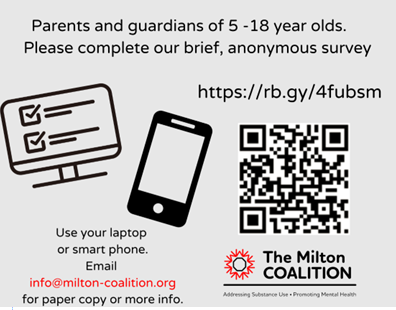 The Milton Coalition works to prevent substance use and to promote mental among youth. You can find our past community assessments here.