Post Your Biz Free Advertising
Every first of the month, we offer members of the Milton Neighbors Facebook group the opportunity to post an advertisement for their business in a special POST YOUR BIZ thread, which is open from 9:00 a.m. – 5:00 p.m.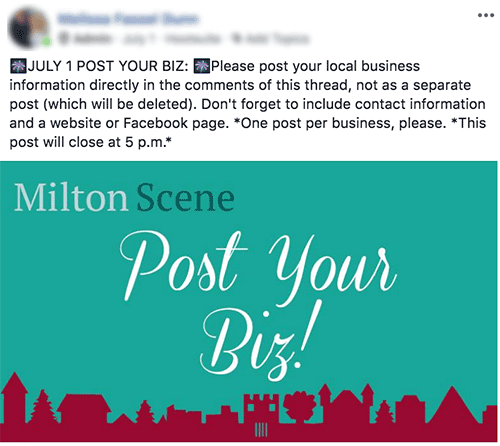 Learn about Milton Neighbors:
www.facebook.com/groups/miltonneighbors
Can't wait for the first of the month?
Learn more about our advertising opportunities.
Want to be in our recommended experts/businesses list?
Sign up for a business listing.
If you have any questions, please email

[email protected]

.