Firefly Functional Wellness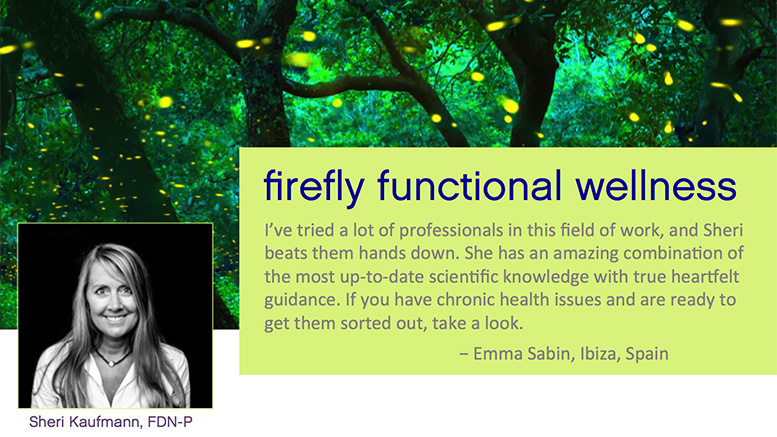 About Firefly Functional Wellness:
Sheri Kaufmann is a Functional Diagnostic Nutrition Practitioner who is passionate about helping people reclaim their health. She helps find the root cause of symptoms using strategic lab work, then develops a personalized wellness plan and offers ongoing coaching to create a functional foundation for wellness.
This kind of work can be helpful for people with digestive problems, autoimmune disorders, Lyme disease, mold illness, skin issues, chronic fatigue and pain, metabolic disorders, unexplained weight gain, hormonal imbalances, and more.
If you need help getting to the bottom of unexplained health issues, visit her site to set up a free consult.
Reviews:
Firefly Functional Wellness
Average rating:
0 reviews