In Celebration of the last Friday in July: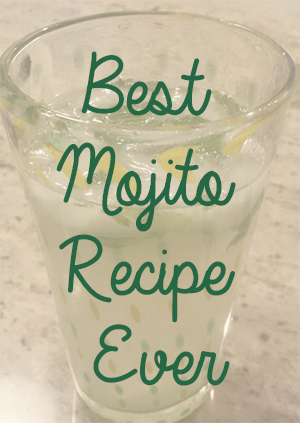 Those of you who know me know I love mojitos.
Actually, no, LOVE just doesn't cover it.
I adore mojitos. I cherish mojitos.
Sometimes, I stalk mojitos.
And because I love my Milton Neighbors almost as much as I love mojitos, I am going to share my recipe with you!
Copy this down, folks. It ain't gonna get any better. Also, share it with your friends, anybody you want be friends with, or that guy or gal you've been lusting after. It is sure to seal any deal:
Ingredients:
Directions:
Place ice in a beverage shaker.
Add the rum, and 8 broken up mint sprigs. Muddle a bit – mash it with a spoon, shake it, whatever. Basically, get the mint smelling minty!
Add fresh lime juice and sugar or stevia.
Shake well and serve over ice.
Top off each glass with a splash of club soda.
Garnish each with a slice of lime and a sprig of mint, if desired.
Take a photo of your beverage, tag it #mojitofriday and post to social media network of your choice.
Enjoy!