Live Beatles Tribute Band to accompany Rolling Stone columnist Rob Sheffield
Milton Academy's Kellner Performing Arts Center to host Rob Sheffield
A live Beatles Tribute Band, along with craft beer, wine, and cheese will accompany Rolling Stone columnist Rob Sheffield as he discusses his critically acclaimed book, "Dreaming The Beatles," at Milton Academy's Kellner Performing Arts Center on Thursday, March 15th, from 7:00 p.m. to 9:00 p.m.
After listening to the tribute band, Studio Two: The Beatles Before America, while enjoying drinks and hors d'oeuvres, you will hear Mr. Sheffield, a Milton native, discuss his latest book with WBUR Music Critic Amelia Mason in the Ruth King Theatre. Signed copies of the book will be available for purchase.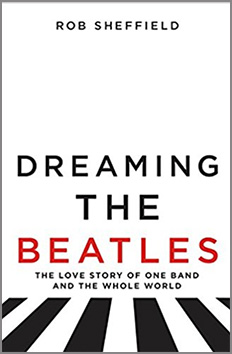 Mr. Sheffield is a music, TV and pop culture contributing editor at Rolling Stone and author of other music-themed  books, including the bestselling Love is a Mix Tape: Life and Loss, One Song at a Time.  An alumnus of Milton Academy, Yale University and the University of Virginia, Mr. Sheffield resides in Brooklyn, NY.
Tickets:
Tickets are $50.00 each and may be purchased either at the door the night of the event, or online at the Milton Library Foundation's website: http://foundation.miltonlibrary.org/events/
All proceeds will benefit the Milton Library Foundation, a 501 (c)(3) nonprofit which raises private funds for the sole purpose of improving the Milton Public Library.  The Milton Library Foundation's indispensable partner for the evening is Milton Academy, an independent K–12 school that cultivates in its students a passion for learning and a respect for others.
For more information:
Please email [email protected] or visit the website at http://foundation.miltonlibrary.org/event/dreaming-beatles-night-beatles-author-rob-sheffield/.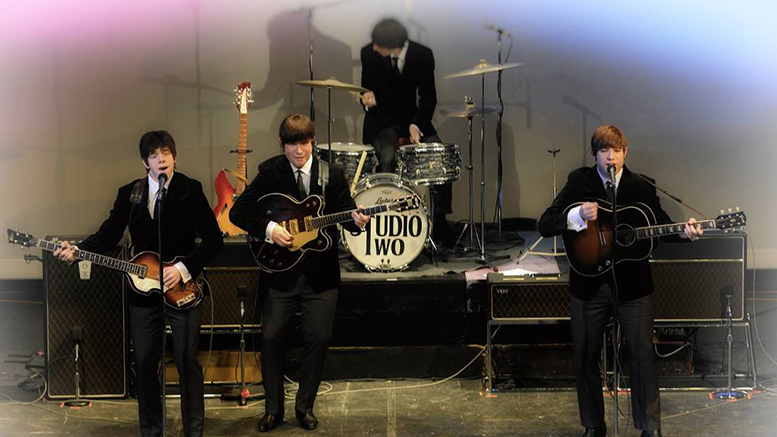 About Studio Two:
Hailed "New England's Best Beatles Tribute Band," StudioTwo continues its national tour in celebration of The Beatles music before America (1960-1963) and the early hits from the touring years (1963-1966).
Studio Two is a headlining Beatles band that pays tribute to the early Beatles years, choosing songs from the pre-Sgt. Pepper era. Unlike other Beatle acts that try to deliver the entire Beatles' catalog, Studio Two concentrates only on the most exciting and fun time in The Beatles career.
Featuring graduates from Berklee College of Music and Beatles devotees, Studio Two band mates met in a "cellar full of noise" in a town slightly west of Liverpool (Milford, New Hampshire!) to pay homage to the greatest rock band of all time. Band members are experienced musicians of today's generation dedicated to preserving the memory and fan culture of The Beatles generation. By recreating the Fab Four's music, instruments, and onstage banter, Studio Two performs your most favorite hits that will bring people to the dance floor.