Broad Appeal: Clinical Psychologist Bobbi Wegner discusses all things parenting with host Melissa Fassel Dunn
About this episode:
Dr. Bobbi Wegner, a clinical psychologist is the guest on a new episode of "Broad Appeal," where she talks about her expertise in stress-reduction for parents, as well as the many outlets she pursues in her career such as clinical duties, speaking engagements, writing and more.
There are lots of useful tips for those out there for those of you with kids, so take a look!
About our guest: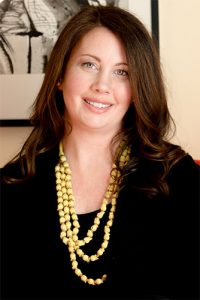 Dr. Bobbi Wegner is a Clinical Health Psychologist who, over the past ten years, has focused on the impact of stress on kids, parents, and families….which lead her to TREAT, TEACH, WRITE, and SPEAK on these issues. She treats individuals and families at Boston Behavioral Medicine and teaches at Harvard Graduate School of Education in Human Development and Psychology. She is also a Clinical Supervisor and Teacher in Boston Behavioral Medicine's Psychology Training Program.
Dr. Wegner regularly write on these issues – blogging for Psychology Today (Perfectly Imperfect Parenting: Psychologically Sensitive Approaches to Raising Independent and Emotionally Durable Kids), writing for Thrive Global, acting as an 'Expert' on NBC News' Parenting website, and often publishing on large mainstream sites including Scary Mommy, Mind Body Green, The Boston Globe, NBC News' Education Nation, The Milton Times, Psychology Today, Thrive Global, Parents Magazine, Parent Co., and Mamapedia, to name a few.
And, she speaks to schools and organizations about the importance of managing stress and anxiety, how to shift the culture in which we parent, and what that actually means for parents and kids at home.
The bottom line, according to Dr. Wegner:
Stressed parents raise stressed kids. Stressed kids create a stressed culture. A stressed culture stresses everyone, serving nobody. Let's refocus on how we contribute to the culture of increasing stress and anxiety, and shift the way we parent to: 1) make it more enjoyable for everyone, and 2) raise healthier, independent, and emotionally durable kids ready to face the world.
The Twist
Host Melissa Fassel Dunn treats us to an easy fall cocktail – the Harvest Mimosa.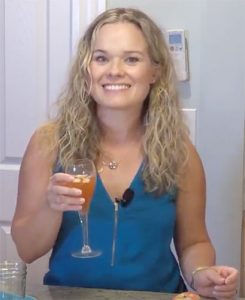 How to watch:
Watch the latest episode here:
"Broad Appeal" is currently airing on the Public channel (Comcast 9/RCN 13) every Tuesday evening at 8 p.m. and Thursday morning at 9 a.m., with new episodes each month.
More about Broad Appeal:
Find out more at www.broadappealtv.com.
Subscribe to Broad Appeal on YouTube.
Follow Broad Appeal on Instagram.