Broad Appeal: Marianne Zullas of MZ Skin Care shares her story and skincare tips with host Melissa Fassel Dunn
About this episode:
Milton resident Marianne Zullas shares her spring skincare and health tips, while telling the story of how she came to found and run MZ Skin Care, in Chestnut Hill.
How to watch:
Watch the latest episode here:
About our guest:
Marianne Zullas was born in Brazil where she earned a degree in communications and then worked for over a decade in public relations and marketing. After coming to Boston she decided to pursue a new career. She then graduated from the prestigious Catherine Hinds Institute of Esthetics.
In 2008, she opened MZ Skin Care first location in Brookline, MA. After 3 years, her business expanded to Chestnut Hill, MA and she formed a team of highly trained Estheticians.
At MZ Skin Care, the focus is to analyze each client's specific skin condition, lifestyle, product preferences, and personal goals to develop a customized plan and achieve maximum results – whether the client needs help with acne, rosacea, sun-damage, or premature signs of aging. MZ Skin Care's mission is to make skin care accessible and effective for everyone.
Over the past 12 years Marianne has made a career of redefining excellence in skin care and, customizing treatments to provide real and visible results for her clients. She has also traveled inside and out of the country in order to expand her research and to attend various events and conferences in this industry.
The Twist
Host Melissa Fassel Dunn gives a mojito lesson!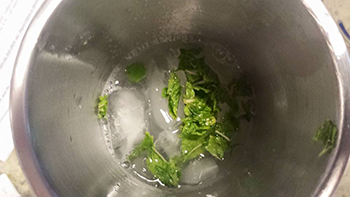 "Broad Appeal" is currently airing on the Public channel (Comcast 9/RCN 13) every Tuesday evening at 8 p.m. and Thursday morning at 9 a.m., with new episodes each month.
More about Broad Appeal:
Find out more at www.broadappealtv.com.
Subscribe to Broad Appeal on YouTube.
Follow Broad Appeal on Instagram.