New Mel O' Drama Online group offers free drama session & special guest videos for kids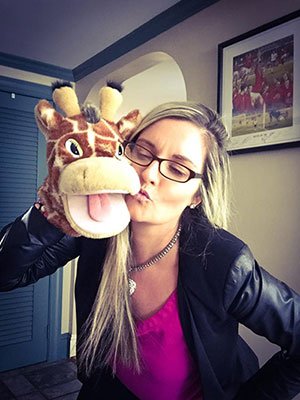 Mel O' Drama has created a private Facebook group called Mel O' Drama Online in which owner, Mel Gillespie is posting free drama session videos for kids to watch and follow along with which include guests such as local pediatric therapist, Robyn Fatseas from Robyn's Nest Psychology, who drops in to give kids tips on staying healthy during this time of quarantine. Robyn also plays some very silly and funny storytime games with Mel that leave the kids laughing as they learn.
Other guests include Mel O' Drama camp choreographer, Grace Varela who teaches the kids dance moves to their favorite songs ( like Into the Unknown, Shake it off and more ), Mel's sassy and silly Gigi Giraffe who is her co-host in their local kids tv show ' Acting up with Mel & Gigi Giraffe ,' AND Mel has also teamed up with her pal Paula Sullivan Hailer from Milton's popular CHARACTERS business who is generously organizing some very special upcoming surprise visits from Disney characters to greet kids in the Mel O' Drama Online group!!
'We have someone very special coming into the group this Friday,' Mel reveals, 'in fact she's considered ROYALTY!' Hints have been leaked into the group all week by Mel in the form of emojis and kids are taking guesses as to who this Disney character might be who will greet them on Friday! 'We will reveal the guest at least 1 day prior to their arrival so that kids can prepare their questions, send them to us in the group under our question thread and then I will ask their questions to our special guest on their behalf in my interview,' says Mel excitedly. 'Kids can then join our watch party at 12:00 p.m. on Friday in our group to see this very special somebody speaking directly to them and answering their questions!'
Mel also reveals that with the help of Paula from Characters, they are working on bringing the Easter Bunny into the group seeing as so many kids missed out on meeting the Bunny in the mall and various places where they'd usually be meeting the Easter Bunny! 'It's sad to think that due to this quarantine, kids won't get the opportunity to meet with the Easter Bunny this year SO with the help of my dear friend Paula, WE are bringing the Easter Bunny into our Facebook group to meet the KIDS!'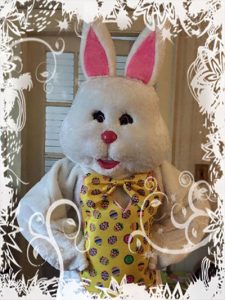 Other upcoming guests Mel has lined up are local kids chef Debbie Alsebai who will show kids some simple recipes they can do at home AND Mel O' Musical choreographer Amanda Doughty will be starting a book club for 2 different age groups where she'll read aloud as kids listen and together they'll discuss the content of the books in a fun & educational environment!
'I felt blessed before the Coronavirus hit that I could bring fun and laughter into the lives of so many local kids but now that we're all homebound while we play our part in flattening this curve, I feel even more blessed that I still get to bring much needed entertainment into the homes of kids all over the world, via the internet. It makes my heart full knowing that I can bring smiles to little faces during this unprecedented pandemic.'
To partake in all of this online magic and to bring some much needed fun and joy into the lives of kids everywhere, simply join the Mel O' Drama Online Facebook group by clicking here.